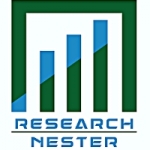 Ajay Daniel
Director at Research Nester Pvt. Ltd.

https://www.updazz.com/r/983-ajay-daniel
ResearchNester is a leading service provider for strategic market research and consulting. We aim to provide unbiased, unparalleled market insights and industry analysis to help industries, conglomerates and executives to take wise decisions for their future marketing strategy, expansion and investment etc. We believe every business can expand to its new horizon, provided a right guidance at a right time is available through strategic minds.
---
Jobs posted