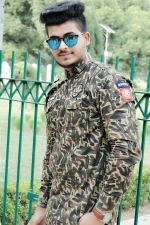 Mohd Zubair
Human resource at Vision India Service Pvt Ltd.

https://www.updazz.com/r/17022-mohd-zubair
Vision India Services is a Conglomerate having 3 business verticals - Staffing, Skill Development and Rural BPO with a difference. A focused mission to fill the vacuum in the space of Quality Staffing in Corporates / Govt. undertakings, supplemented by Skill development & relevant Skill Augmentation Initiatives & Projects, in line with the national agenda of Make in India, Skill India and Digital India.
---
Jobs posted
2-4 yrs
Multiple Locations
14/09
0-5 yrs
Multiple Locations
29/08
5-13 yrs
Delhi NCR/Haryana/Punjab
30/05
0-2 yrs
Delhi/Haryana/Ambala
26/10