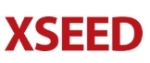 12/08
Talent Management
Manager - Talent Management at Xseed Education
Views:248 Applications:77 Rec. Actions:Recruiter Actions:12
XSEED - Associate - Education Sales (1-5 yrs)
Education Associate

Introduction

Headquartered in Singapore, with development centers in Delhi and Bangalore, XSEED has gained a reputation as one of the most exciting education companies in the world today. XSEED's core capability lies in the learning, teaching, and assessment of K-8 children. XSEED aims to develop the - unafraid- child that can compete in the 21st Century; equipped with thinking skills and the confidence to solve problems. Its flagship school program educates 10,00,000 children, through 75,000 reskilled teachers, in 3,000+ schools across India and in nearby countries.

XSEED's solution is a scalable teaching toolkit for educating any child. It comprises over 10,000, comprehensive, researched teaching plans to help XSEED-trained teachers uncover and share each concept, step-by-step. XSEED replaces the one-step - telling- approach, prevalent in most mainstream classrooms, with a well-researched - Five-step- method, where children learn every concept by hands-on activity, followed by reflection to build the concept, practice in solving real-life problems, and continuous feedback based on assessment. A study in 2014 showed that XSEED children outperformed their peers in non-XSEED schools by up to 20% on an average across grades and even more on items requiring mastery of higher-order inference and reasoning skills.

XSEED is developing a comprehensive, out-of-school, online learning platform using its highly refined understanding of the problem-solving approach. Utilizing gaming and analytics technologies, it is building an adaptive - problem solving world- where children can experiment with problems in their own way and at their own pace, while generating insightful data and feedback for themselves and their teachers.

XSEED has built a viable and scalable network that relies on tangible demand from a growing school and parent consumer base. In the current XSEED institutional business model, schools are charged a one-time fee to license the program and parents invest annually an affordable for student learning resources. XSEED enrolls schools through a Customer Development team and retains them through a high-quality Customer Satisfaction program that provides year-round training, coaching and implementation support to schools through a national academic support network.

XSEED has reached several milestones. In 2010, it raised its first capital from Lighthouse's India 2020 Fund. In 2014 it reached half a million students, and in 2015 it acquired PleoLabs, an emergent EdTech company. XSEED has built a world-class leadership team with education, technology, and business expertise, drawn from top institutions and multi-nationals. The World Innovation Summit in Education (WISE) recently featured XSEED among path-breaking global innovators in education in its Learning Re-Imagined publication. MIT's Legatum Center has produced a case study for use in graduate courses on social entrepreneurship, on XSEED.

XSEED is growing its world-class team and creating an organization that is the most desirable place to work in education. XSEED is the product of journey of sustained entrepreneurial innovation. Ashish Rajpal quit a successful international corporate career in Paris to pursue his passion for children's education, and founded XSEED. He has personally led the creation of the XSEED Way from scratch. He has an Ed. M. from the Harvard Graduate School of Education, an MBA from XLRI, and previously worked at P&G and Group Danone. XSEED has attracted high-quality industry professionals from India and abroad who bring specialist skills in education, technology and business; including alums of Harvard, IITs, IIMs with previous experiences in workplaces like P&G, GE, Citigroup, J&J, Heinz, Capital One and Booz Allen.

Job Specification :

Role : Education Associate

Location : Multiple

Duties and Responsibilities :

The candidate will be responsible for lead generation and deal closure in the given territory. This includes:-

- Responsible for sales in 1- 2 districts or a part of a metro region

- Build a database of schools in the assigned territory though visits

- Visit schools 4- 5 every day to make presentations to decision makers

- Follow- through on key prospects to secure academic buy- in

- Work closely with the Market Manager for securing commercial negotiations

- Collect cash payments from schools

- Follow established sales processes, CRM systems and policies

Personal Specification :

Qualification & Experience :

- MBA/B.E with 1- 5 years direct sales/B2B Sales experience or an enterprising fresher.

- Strong presentation skills in English and local language.

- Track record of deal closure and revenue generation.

Skills :

- Strong decision making and problem solving skills.

- Resilient, good under pressure and manage stressful environment.

- Excellent communication and presentation skills.

Add a note
Something suspicious?
Report this job posting.