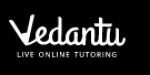 07/11
Neha Pattar
Senior TA - Consultant at Vedantu Innovations Pvt. Ltd.
Views:124 Applications:48 Rec. Actions:Recruiter Actions:26
Vedantu - SEO Content Writer (0-7 yrs)
About Vedantu

Vedantu is India's leading Online tutoring company which enables students to learn LIVE with some of India's best curated teachers. Vedantu`s USP is its quality of teachers. It has some 500+ teachers who have taught more than 1 Million hours to 40,000+ students spread across 1000+ cities from 30+ countries. Vedantu is founded by IITian friends who have been teachers themselves with over 13 years of teaching experience and having taught over 10,000 students.

Vedantu's online tutoring platform enables LIVE learning between a teacher and a student. On Vedantu a teacher is able to give personalized teaching using two way audio, video and white boarding tools where both teacher and student are able to see, hear, write and interact in real-time. Imagine it like 'Skype' custom made for education. Vedantu caters to 6th grade to 12th grade and prepares for school boards, competitive examinations and has co-curricular courses as well.

The name Vedantu is formed by two Sanskrit words Veda (Knowledge) + Tantu (Network), signifying a 'Knowledge Network' where any student can tap into and learn from a teacher, anytime-anywhere.

More Background:

Vedantu`s founders Vamsi Krishna, Anand Prakash and Pulkit Jain did their first venture in education, Lakshya, in 2006 which later got acquired by a listed company called MT Educare (Mahesh Tutorials) in 2012. As part of Lakshya the founders taught and mentored more than 10,000 students and trained more than 200 teachers between them.

Website: www.vedantu.com

Job Description:

- Has exceptional command over language and grammar. Be passionate about the internet, blogging and social media. Ideally an avid blogger or blog reader.

- Understanding of how to write Quora Answers

- Conduct extensive research on the assigned topic

- Ability to write in a variety of formats and styles for multiple audiences.

- Writing various types of articles on a wide range of topics for our blog

- Be a quick and resourceful researcher (Google, resources on internet etc.).

- Review & edit written articles for grammar, verbiage, comprehensibility in order to make them error free.

- Should possess a good understanding of the latest trends in content writing and social media. Write blogs, articles, social media updates, reviews, and comment to engage the target audience.

- Good knowledge about SEO & SEM

- Knowledge of Keywords placement

- Passionate about writing in Education Sector (specifically in K4 to 12 and competitive exams)

- Strong interpersonal skills; the ability to interact, collaborate, and negotiate effectively with a variety of individuals

- Ability to work under pressure, meet short deadlines, and juggle multiple tasks

3 Must Haves :

- Should have worked on Content Marketing ( SEO )

- Must be familiar with keyword Placements

- Must have exceptional command over language and grammar

Add a note
Something suspicious?
Report this job posting.