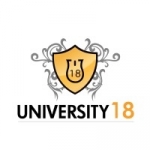 17/11
Pallavi Verma
Talent Acquisition Executive at University 18
Views:26 Applications:16 Rec. Actions:Recruiter Actions:10
University18 - Senior Executive - Student/Customer Support (0-3 yrs)
Senior Student Support Executive

- A Student Support Executive in the EdTech industry is responsible for providing exceptional customer service and support to students who are using the EdTech platform or online learning system. They serve as the primary point of contact for students, addressing their inquiries, resolving technical issues, and guiding them through the learning process. The role requires a strong understanding of the EdTech platform, its features, and its functionality, as well as effective communication skills to interact with students in a friendly and professional manner.

Key Responsibilities :

1. Customer Support : Respond to student inquiries, requests, and complaints through various communication channels, such as email, chat, or phone, in a timely and professional manner. Provide accurate information, guidance, and solutions to resolve their issues effectively.

2. Technical Support : Troubleshoot and resolve technical issues related to the EdTech platform, including login problems, navigation difficulties, error messages, and other technical glitches. Collaborate with the technical team to escalate and resolve complex issues, if needed.

3. Onboarding and Orientation : Guide students through the onboarding process, including setting up their accounts, navigating the platform, accessing learning materials, and understanding the features and functionalities. Provide orientation sessions and demonstrations to new students to ensure they have a smooth start with the EdTech platform.

4. Student Success : Proactively engage with students to understand their learning goals, challenges, and progress. Provide motivational support, study tips, and guidance to help students achieve their learning objectives. Monitor student performance and provide feedback to help them improve their learning outcomes.

5. Documentation and Reporting : Maintain accurate records of student interactions, issues, and resolutions in the customer support system or CRM. Generate reports on student feedback, issues, and trends to identify areas for improvement and provide insights to the management team.

6. Collaborative Support : Collaborate with other teams, such as content development, quality assurance, and product management, to ensure smooth communication and resolution of student issues. Provide feedback on the EdTech platform's usability, functionality, and features based on student feedback and observations.

Requirements :

- Bachelor's degree in Education, Communications, or a related field.

- Prior experience in customer support, preferably in the EdTech industry.

- Strong communication skills, both written and verbal, with a friendly and professional demeanor.

- Technical aptitude and ability to troubleshoot and resolve technical issues related to online platforms.

- Excellent organizational skills with the ability to manage multiple tasks and priorities.

- Strong interpersonal skills to build rapport with students and provide empathetic support.

- Ability to work independently and collaboratively in a fast-paced environment.

- Proficient in using customer support software, CRM, and other relevant tools.

- Familiarity with learning management systems (LMS) or online learning platforms is a plus.

- A Student Support Executive in the EdTech industry plays a crucial role in ensuring student satisfaction and success by providing exceptional customer support and technical assistance. They contribute to the overall student experience and help students achieve their learning goals through effective support and guidance.
Add a note
Something suspicious?
Report this job posting.