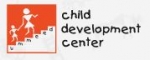 14/09
HR
Human Resources at Ummeed Child Development Center
Views:25 Applications:3 Rec. Actions:Recruiter Actions:0
Ummeed Child Development Center - Associate - Fundraising & Donor Management (0-1 yrs)
Associate - Fundraising and Donor Management

Context

- One in eight Indian children in the age group of 2-9 years has a disability (such as autism, attention deficit hyperactivity disorder, learning disabilities, language delays, Down syndrome, and others). This extrapolates to over 50 million children w21ith or at risk of disabilities in India.

- Childhood disability is a complex issue that cuts across multiple dimensions of family and society, including healthcare systems, education, community life, and policy. There isn't just one system that needs to be fixed, but many.

- Because of the lack of access to skilled resources as well as how society views disability (deficit-model, stigma), children and families experiencing disabilities often fall through the cracks. Much remains to be done in this space, in India as well as the world over.

About Ummeed (www.ummeed.org)

In 21 years of its journey, Ummeed has provided direct clinical services to over 12,500 children and families (developmental pediatrician assessments and consults, occupational and physiotherapy, autism intervention, mental health services, testing, remedial services, and social work services). Its clinical work is complemented by training services that aim to build a network of trained medical and school professionals as well as community workers who can prevent, diagnose, and manage developmental disabilities e- ectively. Over the years, Ummeed has trained over 5000 trainees from across the country. Ummeed's awareness initiatives aim to change societal attitudes towards children with disabilities, and its research efforts aim to influence the academic community.

Over the last six years, Ummeed has grown from a 50+ member team to a 110+ member team, its annual budget has increased four-fold (from 3.5 crores to ~15 crores) and its impact has increased about 35-fold (from about 10,000 to over 3,50,000 children).

Over the next few years, Ummeed is looking to consolidate its position as a center-of-excellence, expand/ deepen its influence in multiple geographies in India, disseminate its models of care locally as well as internationally, and set up a center (a physical space) dedicated to the cause of child development and childhood disability.

About the Position

Ummeed's growth plans over the last few years have been adequately supported by external donors. Its donor database includes corporates, foundations, family offices, high net worth individuals [HNIs], and retail donors. As Ummeed's budgets continue to grow, the organization is looking for a smart person to join the Fundraising and Donor Management team to handle the proposal needed for robust fundraising and donor relationship management (e.g., proposals, donor reports, etc.) and to support the coordination and logistics of this function.

Reporting into

Associate Director, Fundraising and Donor Relations

Roles and Responsibilities

- Understand Ummeed's work and programs so as to be able to write them up in an impactful manner.

- Support in writing drafts of proposals and their eventual finalization post internal reviews

- Work closely with the project and M&E team to gather program data with respect to activities, outputs outcomes, and impact, and draft interim and final donor reports based on this; finalize interim and final donor reports post internal reviews

- Liaison with internal program teams to gain critical insights and updates on the program as well as key information required for the donor reports.

- Support the planning and coordination of donor meetings and visits

- Support in implementing the retail fundraising strategy and take the lead in implementing few assigned tasks

- Support in maintaining the donor database and ensure up to date, accurate information is available.

- Support the coordination of other tasks and activities within the fundraising and donor management team, as delegated including various fundraising and donor management events

- Support the mapping, researching, collating, and maintaining of a database of current and prospective donors - corporates, foundations, family offices and high net worth individuals

Minimum Qualifications, Skills required :
Bachelor's/ Master's degree in marketing and sales, communications, or other relevant degrees, with 0-1 year of work experience in content/proposal writing; all of which need not be in the not-for-profit sector. Ummeed is open to taking on board smart and enthusiastic individuals who may not have relevant experience but are keen and quick learners with a zest to add value to Ummeed's work and mission.
Key competencies for the role include :
- Excellent oral and written communication skills, including comfort with MS Word
- Excellent interpersonal skills and ability to collaborate with different teams
- Strong on follow-up and adherence to timelines
- Strong organizational skills
- Attention to detail
- Good Excel and PowerPoint skills
Why Ummeed?Ummeed offers:
- A challenging but flexible work environment, and opportunities for growth and creating impact at scale
- A leadership that invests in its people, giving them the freedom to explore, innovate, learn, while responsibly delivering on committed outcomes
- A strong culture of respecting diversity, being inclusive, and committed to serving children with disabilities and their families
- An opportunity to work in collaboration with a diverse group of highly passionate, motivated and talented individuals
If you are looking for a fulfilling role in the non-profit sector and would like to support an innovative, cutting-edge organization, do apply for this position through https://ucdc.kekahire.com. We would welcome caregivers of children with disabilities to apply.
Add a note
Something suspicious?
Report this job posting.