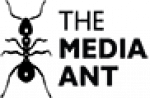 21/05
Ankita Bhattacharya
HR Manager at The Media Ant
Views:382 Applications:157 Rec. Actions:Recruiter Actions:50
The Media Ant - Account Manager - Sales (1-3 yrs)
About Media Ant :

- Media Ant is a 7-year-old media agency. Advertisers use TheMediaAnt.com to select, plan, and buy advertising space. For e.g. One can choose the right radio stations and digital advertising avenues in Delhi, prepare a plan based on the budget and then pay & book online.

- Media Ant site enables anyone with an internet connection to be able to create their own marketing plan and execute it.
- www.TheMediaAnt.com is also the world's largest free online repository of media-related information.

- Through the use of technology and the right mix of online-offline support, Media Ant is able to help any brand execute its ad campaign irrespective of their spending size and geography.

- Media Ant is the winner of various startup awards including Economic Times Power of Ideas and Top Bootstrapped Startups in India.

What is the role of the Account Management Team in The Media Ant ?

Role of the Account Management team is to bring new clients to The Media Ant through offline reach out and the below-mentioned work is carried out :

1. Build a list of potential clients, reach out to them, fix meetings, gather requirements, share plans and get business.

2. Building the reach out list involves online research to find potential advertisers, finding their contact details, and making cold calls/email.

3. During the meeting, the Account Manager is expected to gather client requirements, share plans, and work towards getting business.

4. Post getting the business, Account Manager needs to work towards executing the advertising campaign smoothly

5. Account Manager continues being the single point of contact for the advertiser even during the campaign execution.

- This requires working with cross-functional teams within The Media Ant namely Partnerships team and the Central Planning team.

Summary of the work involved are :

1. Building the pipeline : Finding contact details of potential advertisers. While there is a central marketing team to assist, but the primary responsibility of the pipeline building lies with the Account Manager

2. Fixing Meetings : Reach out the advertisers from the pipeline and set up meetings. The reach out can happen over email as well as calls

3. Gather requirement : Use the meetings to gather requirements. In case there is no immediate requirement, maintain a relationship with the potential advertisers for future requirement

4. Addressing the client requirements : Work closely with central Partnerships and Planning team to address the client queries

5. Campaign execution : Execute and monitor the campaigns. Remain the single point of contact for the advertiser in The Media Ant

Role of Manager, Account Management :

1. Generate new business

2. More business from the existing clients

The everyday job involved - Manager, Account Management

1. Create a list of the potential advertiser from Newspaper, Radio and multiple such sources

2. Use online tools to find the right contact person for advertising

3. Make cold calls/emails

4. Meet 1-2 client daily

5. Gather requirement, use central planning team to build an appropriate marketing plan and share it with the client

6. Execute and monitor 1-2 campaign every day

Academic Qualification :

- MBA with more than 65% across 10th, 12th, Graduation and MBA

Work experience requirement :

1. Work experience of 1 - 3 years in B2B Sales in Pune

2. Candidates with media sales experience will be preferred, however, the basic requirement experiences in B2B Sales

3. Candidates who have worked in other media companies like Radio Stations, Newspaper, Digital Sales, other media agencies would be the ideal fit

Other important skills and traits required to succeed in this role and The Media Ant, general :

1. Good at identifying potential SMEs and Startups who can advertise

2. Ability to research and find relevant contacts in these organizations

3. Ability to understand client requirement and pitch relevant solution

4. Strong communication skills

5. Reliable and can work independently with minimum supervision
Add a note
Something suspicious?
Report this job posting.