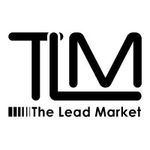 15/11
HR
HR Executive at The Lead Market - TLM Inside Sales Support Pvt Ltd
Views:11 Applications:9 Rec. Actions:Recruiter Actions:0
The Lead Market - Executive - Digital Marketing (1-4 yrs)
Job Title : Digital Marketing Specialist


Job Type : Full-Time
We are looking for a Digital Marketing executive to join our existing team. The candidate will be responsible for improving the websites of clients to increase web traffic. Also, the ideal candidate should have the focus on keyword research, limiting the repetition of content and building high-quality backlinks, especially the white-hat backlinks.
Key Responsibilities :Search Engine Optimization (SEO) :
- Conduct comprehensive keyword research and analysis to identify opportunities for on-page and off-page optimization.
- Optimize website content and structure for improved search engine visibility and rankings.
- Implement on-page SEO best practices, including meta tags, header tags, image optimization, and content optimization.
- Plan and execute off-page SEO strategies, including link-building, influencer outreach, and backlink profile management.
- Monitor and report on SEO performance using tools like Google Analytics, Search Console, and SEO auditing software.
International Market Expansion :

- Research and analyze international market trends, competition, and audience behaviors.
- Customize digital marketing strategies for specific international markets, considering cultural nuances and language preferences.
- Collaborate with international partners and vendors to execute region-specific campaigns.
Performance Analysis:
- Regularly monitor, analyze, and report on the performance of digital marketing campaigns and initiatives.
- Identify opportunities for continuous improvement and optimization to drive business growth.
- Use data-driven insights to make informed decisions and adapt strategies accordingly.
Cross-Functional Collaboration :
- Collaborate with cross-functional teams, including design, development, and marketing, to ensure a seamless and cohesive online presence.
- Work closely with international sales and customer service teams to align marketing efforts with business goals.
Add a note
Something suspicious?
Report this job posting.