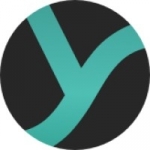 23/05
Manisa Patro
TA Lead at Syren Technologies Pvt Ltd
Views:12 Applications:3 Rec. Actions:Recruiter Actions:1
Syrencloud - Senior Content Writer (4-9 yrs)
Syren Cloud is a fast growing data and supply chain solutions company. In the past three years since inception we have grown from 0 to 400 Syrenites in various roles. We are on a mission to solve data challenges for F100 clients and help improve supply chains for multiple domains.

- We are hiring a full-time Content Writer with 4 years of experience writing professional, technical and copy content writing. The Content Writer shall be responsible for creating a brand voice, write technical content for the IT product and services verticals with specialization in the supply chain and data industry.

- As a content writer, you will be responsible for writing content in the form of blog posts, articles, landing page content and additional marketing content - all of which is designed to address what our prospective customers are searching for.

- The content writer will be an integral part of our overall content marketing efforts to support our clients.

- We require 2 - 3 days (or less) of working from the Hyderabad offices to coordinate with the rest of the marketing team.

- To be successful in this role, you will need to be capable of performing detailed research when needed and have the ability to craft engaging content that is industry-specific and tailored to reach very specific audiences.

Your Role and Responsibilities:

- A track record of producing technical content writing services content that is error-free and adheres to brand and editorial style guides.

- This person will provide a detailed grammar and style review of supply chain and data services content, ranging from blog posts, e-mail messages, landing pages, product copy, and marketing collateral.

- We are especially interested in resources with experience with AP style and who have worked on data or supply chain services content.

- This person acts as the final set of eyes before content is submitted for compliance review. Partner with design and engineering to ensure a compelling and consistent voice for all marketing and company materials.

- We prefer candidates who tend to be perfectionists and are extremely detail-oriented and who have a proven track record of copy-editing excellence.

Requirements :

- Must be familiar with creating content that is optimized for SEO as well as conversions.

- Ability to read, write and edit proficiently in US business English.

- Must be reliable and able to meet all deliverable deadlines.

- Must work well in a team/collaborative environment.

- Ability to work independently and edit a variety of different copy formats (email, blogs, eBooks, presentations)

- Highly organized, able to prioritize and manage projects multiple and assignments independently.

- Proficient in Microsoft Office and AI writing tools (Grammarly, ChatGTP, Jasper AI)

- Comfortable with aggressive deadlines and shifting priorities.

- Ability to quickly learn and emulate a distinct brand voice.

- Able to edit and review large volumes of content quickly

- 8-hour turn times for 1-3 page documents || 36-hour turn times for 5-7 page documents

- Perform content rewrites as needed to adhere to editorial and brand style guides

Knowledge of AP Style, we plan our brand to be based on the AP style

Provide an audience perspective and raise questions if the content is confusing or unclear.

Able to adjust to an evolving brand voice as new positioning is rolled out.

Identify opportunities to document additional style requirements as we develop a new messaging framework.

Strive for content perfection in adherence to grammar and content style guide.

How You'll Make An Impact

- You will build and maintain external facing documentation for all Syren's services, including long and short-form blog posts, eBooks, whitepapers, case studies, infographics, presentations, sales collateral, video and podcast scripts, and more, to be distributed across multiple marketing channels.

- Write copy for creative product campaigns to drive curiosity about Syren Common Data Platform's features and capabilities

- Research, write, maintain, and improve documentation with relevant content, graphics, and examples.

- Gain a deep understanding of Syren's technology, platform, and offerings to be able to translate complex information into simple yet comprehensive and engaging content.

- Work with the Product Team, Sales Team, Product Engineering Team, and Customers to identify and close gaps in documentation and design necessary collaterals in a way that best explains a given concept.

- Gather information and inputs from external sources - subject-matter experts, industry professionals, etc. in relevant fields to help with content creation.

- Work with minimal direction towards predetermined goals, and be able to quickly become familiar with the latest advances in data engineering, supply chain technology and software engineering.

- Participate in our learning community, recognize trends and topics of interest, and build content that meets the needs of our prospective clients.

- Propose, coordinate and execute process improvements in the existing content development process.

- What We're Looking For:

- 5+ years of content writing experience for a technology company (SaaS preferred)

- Excellent writing, editing, impeccable English grammar, verbal communication skills, and strong attention to detail.

- Phenomenal communication skills.

- Advanced SEO knowledge

- Ability to plan, schedule, and be flexible while meeting tight deadlines.

- Excellent project management skills and knowledge of technical writing best practices.

- Experience in UX writing, content strategy, or information architecture is a plus.
Add a note
Something suspicious?
Report this job posting.