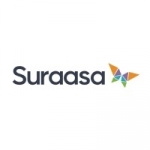 08/12
Neha Gupta
HR Generalist at Suraasa
Views:43 Applications:25 Rec. Actions:Recruiter Actions:13
Suraasa - Sales Trainer (3-4 yrs)
Company Overview :

- Suraasa is a multi-national EdTech company that empowers school teachers by helping them super-charge their career growth and inspire millions of youth to become high-impact, high-achieving, and high-earning motivated teachers.

- Revolutionising teacher education globally, Suraasa is on a mission to make school teaching one of the most prestigious and rewarding careers.

- Winning the trust of some of the most ambitious government bodies in the world, we are one of the very few firms globally contributing to UN SDG 4: target 4c of Increasing Number of Qualified Teachers to deliver Quality Education worldwide.

- In fact, since our launch in 2018, hundreds of Suraasa-trained teachers from 40+ nationalities have already achieved several dream career milestones, and we are all beaming with joy about that.

- Suraasa is founded by a visionary team of global pedagogy experts, industry's leading technologists, the world's top MBAs, top Management Consultants, and counsellors in the industry

- Before launching Suraasa, the passionate team was recognised as "India's Best Teacher Training Company" award thrice-in-a-row and gained the trust of 75,000+ teachers from 1600+ schools from 21 states of India. Check out our initial journey here: YourStory.

- After building a highly-profitable and successful global product line as a bootstrapped startup, we've recently raised strategic funds from various Unicorn's Founders and CEOs, and some of India's leading VCs (more news soon).

- We work as a family, and the founders place every team members' growth and development at the forefront. Offering a pleasant and fast-paced work environment, we offer liberty to execute your ideas, learn new things and grow in every way. Read our Glassdoor reviews with a stellar 4.8 / 5 rating.

- We are looking for you, the next rockstar, to join our fast-growing team and make millions of teachers and school children smile every day.

- Apply now! We can't wait to meet you and start this incredible journey together!


Sales Trainer
Job Summary :
- As a Sales Trainer, you will play a crucial role in enhancing the sales skills and performance of our sales team. You will be responsible for designing, delivering, and assessing sales training programs that empower our sales professionals to meet and exceed their targets. Your expertise in sales methodologies, product knowledge, and communication skills will be essential in driving the success of our sales force.
Job Responsibilities :
- Develop and implement comprehensive sales training programs tailored to the needs of various sales roles within the organization.
- Create training materials, including presentations, training manuals, and e-learning modules.
- Conduct onboarding training for new sales team members, ensuring they have a solid understanding of our products, services, and sales processes.
- Assess the training needs of individual sales team members and provide coaching and support to address their specific skill gaps.
- Organize and facilitate workshops, role-playing exercises, and other training activities to enhance sales skills, objection handling, and closing techniques.
- Stay up-to-date with industry trends and sales best practices to continually improve training content and methods.
- Collaborate with sales managers to monitor the progress and performance of sales team members and provide feedback and additional training as needed.
- Evaluate the effectiveness of training programs through feedback, assessments, and performance metrics.
- Maintain and update training materials to reflect changes in products, services, and sales strategies.
- Foster a culture of continuous learning and development within the sales team.
Key Qualifications :
- Bachelor's degree in Business, Marketing, or a related field (or equivalent experience).
- Minimum 3-4 years experience in Sales Domain or as a Sales Trainer or in a similar role in sales enablement and training.
- Strong understanding of sales processes, techniques, and methodologies.
- Excellent communication and presentation skills.
- Ability to work effectively with individuals at all levels of the organization.
- Strong organizational and time management skills.
- Proficiency in using training software and tools.
Cultural Fit :
- You love what you do: Everyone in the organization is so passionate about what they do that the energy is contagious
- You respect everyone as good work relationships are built on mutual respect
- You have a non-zero-sum mindset: You are not competing with anyone and believe in working together as a team towards a common goal
- You are an open communicator: You believe in full transparency and open conflict resolution
- You are a hustler: You have a never-ending urge to move out of your comfort zone and learn as much as you can
- Your key values include integrity, ethics and unconditional support.
Add a note
Something suspicious?
Report this job posting.