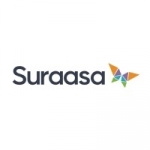 18/11
Neha Gupta
HR Generalist at Suraasa
Views:384 Applications:100 Rec. Actions:Recruiter Actions:54
Suraasa - Executive - Social Media (0-2 yrs)
Company Overview :

- Suraasa is a multi-national EdTech company that empowers school teachers by helping them super-charge their career growth and inspire millions of youth to become high-impact, high-achieving, and high-earning motivated teachers.

- Revolutionizing teacher education globally, Suraasa is on a mission to make school teaching one of the most prestigious and rewarding careers.

- Winning the trust of some of the most ambitious government bodies in the world, we are one of the very few firms globally contributing to UN SDG 4: target 4.c of Increasing Number of Qualified Teachers to deliver Quality Education worldwide.

- In fact, since our launch in 2018, hundreds of Suraasa-trained teachers from 40+ nationalities have already achieved several dream career milestones, and we are all beaming with joy about that.

- Suraasa is founded by a visionary team of global pedagogy experts, industry's leading technologists, the world's top MBAs, top Management Consultants, and counsellors in the industry.

- Before launching Suraasa, the passionate team has been recognized as "India's Best Teacher Training Company" award thrice-in-a-row and gained the trust of 75,000+ teachers from 1600+ schools from 21 states of India. Check out our initial journey here: YourStory.

- After building a highly-profitable and successful global product line as a bootstrapped startup, we've recently raised strategic funds from various Unicorn's Founders and CEOs, and some of India's leading VCs (more news soon).

- We work as a family and the founders place every team members' growth and development at the forefront. Offering a pleasant and fast-paced work environment, we offer liberty to execute your ideas, learn new things and grow in every way. Read our Glassdoor reviews with a stellar 4.8 / 5 rating.

- We are looking for you, the next rockstar, to join our fast-growing team and make millions of teachers and school children smile every day.

- Apply now! We can't wait to meet you and start this incredible journey together!

Social Media Executive :

- We are looking for a talented Social Media Executive to help us build, launch, and scale our social media presence. As a Social Media Executive, you will be responsible for creating social media content, managing our social media accounts and engaging with our followers.

Location : Gurugram (We work majorly remote-only with a team meet every quarter)

Roles and Responsibilities :

- Work as a part of our brand team towards ensuring the desired positioning and visibility for the brand

- Create and publish high quality & engaging content on social media channels

- Ideate and implement campaigns for brand awareness & recall

- Plan and launch experiments to increase followers on all social media channels

- Stay up-to-date on relevant developments in the social media marketing industry and implement best practices

Requirements :

- Proven experience as a Social Media Executive or similar role

Preferred : Teaching background

- Excellent written and verbal communication skills

- In-depth knowledge of social media platforms and best practices

- Experience in content creation and curation

- Experience in social media analytics and reporting

- Strong organizational skills and attention to detail

- Ability to multitask and work under tight deadlines

- Passionate, enthusiastic, respectful of everyone

- Demonstrate team-spirit, growth-mindset, and never-giving up attitude

Cultural Fit :

- You love what you do: Everyone in the organization is so passionate about what they do that the energy is contagious

- You respect everyone as good work relationships are built on mutual respect

- You have a non-zero-sum mindset: You are not competing with anyone and believe in working together as a team towards a common goal

- You are an open communicator: You believe in full transparency and open conflict resolution

- You are a hustler: You have a never-ending urge to move out of your comfort zone and learn as much as you can

- Your key values include integrity, ethics and unconditional support.

Additional Requirements :

- This is a work-from-home/hybrid role.

- Integrity, professionalism, team collaboration, full dedication, and availability during the assigned working hours are paramount.

- Dedicated and separate high-speed Internet with at least 20 Mbps download and 5 Mbps upload speeds (no wireless or mobile-phone internet)

- Secure home office, free from major distractions

- Keep company work & data 100% secure and not visible/accessible to any unauthorized person.
Add a note
Something suspicious?
Report this job posting.