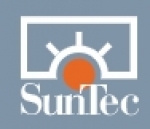 08/08
Aanchal
Talent Acquisition Executive at Suntec India Web Services Pvt. Ltd.
Views:23 Applications:5 Rec. Actions:Recruiter Actions:2
SunTec India Web Services - Content Writer (1-4 yrs)
Company: SunTec India

Location: Pitampura

Job Description

Responsibilities

- Create engaging website content for client websites, including web pages, product description, SEO content, blog entries, articles, etc.

- Work closely with the ecommerce team. Provide content support for search engine, social media, client's web pages, etc.

- Engage, manage, and expand the base of our social media followers on Facebook, Twitter, LinkedIn, and other such accounts

- Conceptualize & rephrase the contents as per client need and requirements.

- Ensure consistency in corporate branding, promotions, and strategic messaging

Skills and Experience :

- Experience: 1-2 years.

- Excellent written and verbal communication skills with the ability to produce clear, precise and engaging copy for web media.

- Good grammar and proofreading skills coupled with analytical bend of mind.

- Thorough understanding of web accessibility, usability and acquaintance with good practices in web content development.

- Understanding of online user behavior.

- Work on tight deadlines.

Company Profile www.suntecindia.com

Fortified with a team of over 1300+ professionals, SunTec delivers a complete gamut of business process outsourcing services and solutions, including eCommerce Catalog Management, ePublishing, Data Entry & Management, Sales Support Services, Legal Process Outsourcing, eCommerce Development, CMS, eLearning and Mobile Apps Development, Photo Editing, Content Writing, Internet Marketing, and Dedicated Hiring Solutions.

SunTec is ISO/IEC 27001:2013 certified for its information security management system and ISO 9001:2008 certified for its Quality Management Systems, and has earned a global reputation for delivering measurable business results and solid advantage for its customers. Well-appointed with a diverse talent pool, the team comprises accomplished management professionals, law graduates, sales and marketing specialists, programmers, coders, designers, writers and data processing specialists.

Equipped with deep domain understanding in key industry verticals and niches, such as Online Retail, Finance and Accounting, Mortgage, Insurance, Publishing, Academic Institutions, Law Firms, Technology, Manufacturing, Shipping and Logistics, Automotive, Medical and Healthcare, Travel and Hospitality, Real Estate, etc., SunTec India delivers business value to 1000+ clients, globally, including some of the Fortune 500 Companies. To learn more, please visit our - About Us- page.

What Working at SunTec is like?

Our people make us different. Why? Because, we cherry-pick the best. They are determined, dedicated and work relentlessly to deliver exceptional results to our clients. Seamless teamwork, innovative work culture, professional mentoring, and being part of a stimulating learning environment are just a few of the many advantages of building a career at SunTec.

For any query please feel free to contact the undersigned.

Aanchal Chawla | Talent Acquisition Executive
SunTec Web Services
Vardhman Times Plaza,
Plot 13, DDA Community Center, Road 44, Pitampura, New Delhi

Contact:- +91-9711511567

Add a note
Something suspicious?
Report this job posting.