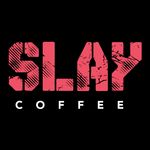 03/12
Noopur Shukla
HR Executive at Dropkaffe Food and Beverages Pvt Ltd
Views:87 Applications:28 Rec. Actions:Recruiter Actions:3
SLAY Coffee - Creative Designer (3-7 yrs)
About SLAY :

SLAY Coffee is India's best rated and fastest growing coffee brand with a vision to democratise great coffee experiences through technology & innovative customer experiences. With 3 core lines of business (SLAY Cloud for Online, SLAY Coffee Bars for Grab & Go and SLAY Packaged Coffees for home consumption), SLAY Coffee's core promise is sophisticated convenience at pocket friendly prices. The brand is 2-years old and currently has a footprint of over 150 locations across 8 cities.

Culture at SLAY :

- Excellence is our North Star and our culture fuels this pursuit. We work together as a sports team- ; each member is united by a common purpose and drives excellence by bringing their unique self to the team.

- We aim to build and nurture a team that finds meaning and fulfillment in the work they do at SLAY. If who you are and what you value is in alignment with what SLAY is and what we value, then the pursuit of excellence becomes meaningful.

The following principles guide us in our day to day working at SLAY :

- Customer first

- Transparency

- Simplicity in thought and action

- Long term thinking

- Passion

- Data over opinion, company and team over self

- Integrity and respect

- Communication for impact

Core Values :

Our core values define how we operate and bring about an alignment of purpose. We learn and get inspired from each other in strengthening these behaviors & skills both at an individual level and collectively at the Company level. New members are added to the team and existing team members are rewarded and developed based on these values.

Courage :

- To think big, act without fear and voice your opinion.

- To question the status quo- go beyond rules and hierarchies.

- To act in the best interest of the customer and company, even if it calls for going outside your comfort zone.

Ownership :

- Seek to understand the context and objective, then drive for results

- Collaborate independently across teams

- Communicate proactively. Eliminate the need for follow ups

- Act with authority

- Action

- Prioritize action over discussions

- Run small pilots for each idea

- Make mistakes, learn, don't repeat.

- Curiosity

- To understand our customers and markets deeply beyond the stated

- To push the boundaries and innovate

- To never settle for less

Beyond the salary (and great coffee!) :

- Freedom to test out any idea in your function or outside of it.

- Gender-neutral policies

- Free Books Program- buy any book that you would like to read for the company library. The Company pays for it.

- 25% of your time can be devoted to the causes you care about. (Pursue your passion or hobby)

- Exclusive talks & insights from the experts for the growth & development of our team

- Full tuition fees sponsorship for Baristas

- Family support programs for Baristas

Opportunity :

- As a team member in SLAY's growth team, you will work on projects to grow the brand's reach, resonance and resultant goodness.

Your Boss :

- You will work directly with Manager Brand & Communication . This position is being hired for the Centre of Excellence team at SLAY.

Your Team

- You will collaborate with business and product teams for brand resonating creatives.

Key Result Areas :

- 1) Conceptualise and produce :

- Digital and social media creatives - static & animated (GIFs)

- Real time content for mediums like Instagram Stories

- Offline collaterals like banners, hoardings, packaging, etc

- Print advertisements

- Other creative requirements as needed

2) Keep the brand up to date basis the latest design trends and leverage the latest innovations on digital

3) Work with the team to help build a truly unique brand identity which keeps on evolving along with the times

4) Mentor junior designers and help build stronger skill sets and capabilities in-house

5) Push yourself and explore uncharted territories and make some mistakes along the way as we grow together

Your role requires knowledge and demonstrable experience of:

- 3-5 years of work experience

- Expertise in digital and social media graphics

- A solid design sense and ability to work on different styles of graphics

- Working proficiency and experience of making motion graphic videos for digital and social media

- Enthusiasm (at the very least) to work on branding collaterals, offline collaterals, print collaterals, and packaging

Next Steps :

- If you wish to explore this opportunity further,

- Send us a copy of your latest resume

- A quick note on what excites you about working with SLAY. You can do this as an audio file, video file or a simple write up as well.

- We will schedule one to one interactions with your potential boss, team members and peers.
Add a note
Something suspicious?
Report this job posting.