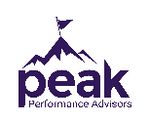 20/11
Vaishnavi Kulkarni
Talent Acquisition Manager at Peak Performance Advisors
Views:10 Applications:10 Rec. Actions:Recruiter Actions:7
Senior Marketing Specialist (2-3 yrs)
Main Purpose :

- The primary purpose of the Senior Marketing Specialist role is to oversee the collection and management of leads, facilitate their conversion by the sales team, and lead various marketing and PR initiatives. This position also plays a crucial role in brand building and promotion while conducting lead analysis, performance evaluations, and lead qualification checks.

Responsibilities :

Lead Pool Management : Efficiently collect, organize, and manage leads to ensure their accessibility for the sales team.

Marketing and PR : Contribute to marketing and public relations activities to enhance brand visibility and engagement in the market.

Brand Promotion : Develop and execute strategies and campaigns to promote and strengthen the company's brand.

Lead Analysis : Analyze lead data to identify trends and insights for improved lead generation strategies.

Performance Evaluation : Collaborate with the sales team to assess the performance of converted leads and gather valuable feedback.

Lead Qualification : Implement lead qualification checks to ensure that leads passed to the sales team meet the necessary criteria for conversion.

Competencies :

- Lead Pool Management

- Marketing and PR

- Brand Promotion

- Lead Analysis

- Performance Evaluation

- Lead Qualification

- Market Research and Analysis

- Excellent Communication Skills

Outcome of Position :

- The Senior Marketing Specialist is expected to contribute significantly to the lead generation process, enhancing brand visibility, and optimizing lead conversion rates. Success in this role will result in a more robust lead pool, improved brand recognition, and a more efficient sales team.
Add a note
Something suspicious?
Report this job posting.