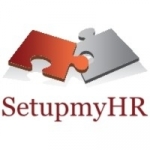 21/06
Deepak
Founder at Edgile HR Services
Views:19 Applications:10 Rec. Actions:Recruiter Actions:0
Senior Growth Manager - Fintech (4-9 yrs)
FlyFin is looking for an experienced Senior Marketing professional who has expertise in strategizing, developing and executing marketing that generates qualified web traffic and conversions for identified KPIs.


The Marketing/Growth function is responsible for delivering the annual operating plan by identifying the drivers of growth or each individual channel. The key drivers of growth are:

- More Users

- More Usage

- More Value

- You will work with multiple internal and external stakeholders to deliver the business mandate through unlocking consumer intelligence, deploying zero-dollar hacks, building the right offering and pricing strategy, deploying small and large media campaigns and multiple other levers.

About the role

The Growth Managers at FlyFin will own and deliver the growth and business outcomes. They engage with multi-functional teams and agency partners to develop and execute strategies for the business's success. They lead a mix of Marketing projects enabling them to show the breadth and depth of their leadership. They need to derive consumer insights, which would unlock the next level of business growth. We are looking for colleagues who aren't afraid to take smart risks and innovate.

Responsibilities will include (but not limited to)

A. Solving Problems:

Product/Offering - Building the right service offering closely with the product team. Eg:

Building - Ask a CPA- feature as a hook to engage users.

Targeting - Being crystal clear about who are we targeting in any campaign. Do our ads have the right

information/demonstration to solve all the underlying consumer queries & does it drive the right intent? Is our targeting watertight? Are the images apt? Eg: Should we target female online sellers in California?

B. Data Driven

- Develops deep understanding of the audience, personalization, and segmentation, and targeting

- Analyzes performance data daily to find trends and opportunities for improvement and areas of weakness with accounts and campaigns.

- Analyzes cross-channel traffic and attribution.

- Prepares and presents regular analytical data & reports with defined KPIs and results tracking to proforma.

What to expect :
- A hockey stick curve for learning and growth
- Strong ownership and freedom to fail
- A high performance, high velocity growth environment
- Rubbing shoulders with some of the smartest folks in the ecosystem
- A dynamic culture of getting things done
- A culture of - doers- and not - approvers-
Eligibility :
- 5+ years of relevant experience with high scale start ups
- Proven ability to lead thoughtfully
- Tier 1 college/ premier school
- Top 5 percentile (College)
- Marketed Mobile apps is a plus
Add a note
Something suspicious?
Report this job posting.