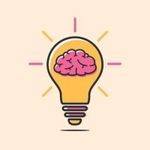 31/10
Muppidari Arumugam
Recruiting Executive at School of thought
Views:6 Applications:5 Rec. Actions:Recruiter Actions:0
School of Thought - Training Manager - Business Development (2-8 yrs)
- Salary negotiable based on experience and skills

Job Description :

- We are looking for an experienced Business Development Training Manager (BDTM) to lead the training and development of our Pre-Sales Agents. The BDTM's primary responsibility will be to ensure that trainees successfully achieve their OJT targets, which include booking a specified number of demos, before transitioning to the live floor team.

Key Responsibilities :

Training Program Leadership : Develop, implement, and manage comprehensive training programs for Pre-Sales Agents, focusing on achieving OJT targets related to booking demos.

OJT Target Achievement : Provide mentorship and guidance to trainees to help them successfully book a specified number of demos during their OJT period.

Sales Coaching : Offer continuous coaching, feedback, and support to trainees, addressing skill gaps and challenges related to booking demos and sales techniques.

Transition to Live Floor : Prepare trainees for a seamless transition to the live floor team, ensuring they are well-prepared to excel in their roles.

Demo Booking Enhancement : Enhance trainees' skills in booking demos, objection handling, customer engagement, and effective communication.

Qualifications :

- Minimum of 2 years of #BPO experience, with at least 1 year in an international bpo or similar environment.

- Strong command of the English language, both written and spoken.

- Proven ability to mentor and coach individuals to achieve performance targets.

- Self-motivated, results-oriented, and committed to helping trainees succeed.

- Excellent communication and interpersonal skills.

- Ability to work effectively in a remote WFH setting.

- If you are an experienced BPO professional with a successful track record, possess excellent English language skills, and have a passion for coaching and mentoring, we encourage you to apply for this role. Join our team and play a pivotal role in developing top-tier Pre-Sales Agents and contributing to our mission of transforming the EdTech industry.

Add a note
Something suspicious?
Report this job posting.