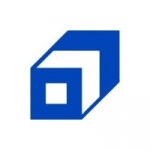 18/09
Zeba Mullick
Sales Operation Associate at Interview Bit Software Scaler
Views:67 Applications:45 Rec. Actions:Recruiter Actions:29
Scaler - Associate - Business Development (1-8 yrs)
- Scaler is an online transformative upskilling platform for working tech professionals. Our industry-vetted approach towards teaching & training young professionals not only helps them upskill but also #CreateImpact in the real world. We are devoted to creating an ecosystem that nurtures our learners and assists them in unlocking talent, skills & opportunities at every stage of their careers. Learners enrolled with us are taught, guided, and mentored by industry veterans and experts from leading tech organizations, including Google, Meta, Netflix, Microsoft, Amazon, Hotstar, Twitter, etc.

- Founded by IIIT Hyderabad alums Anshuman Singh and Abhimanyu Saxena.

- Pre-Scaler, Anshuman was working with Facebook in the USA office as a Technical Team Lead where he helped in building Facebook chats and messages, along with Messenger. He then moved to London to build Facebook's first office outside of the USA, which will work to automate the data ingestion framework. He is a competitive programmer and a two-time ACM ICPC World Finalist. Abhimanyu led a high-velocity team that designed NYC-based retail marketplace Fab.com's entire front end before joining Scaler as a co-founder. As a seasoned entrepreneur, Abhimanyu co-founded his first enterprise Daksh Home Automation System in his engineering days. He worked on developing a cost-effective and green AI system to reduce electricity consumption by at least 15% per household.

- Scaler aims to effectively enhance the skills of tech professionals with an industry-vetted approach. We are on a mission to create 1M+ world-class tech professionals by providing them with exceptional mentorship and relevant course material to #CreateImpact.

- Our teaching army (instructors + mentors) of veterans from Top Tech Giants, guide and mentor every learner, according to their individual pace. From preparing for interviews to helping them overcome their career hurdles, the assistance is provided via both 1:1 mentorship and group discussions. Apart from that, the Scaler Community of Learners, Mentors, and Alumni grows stronger by the day as we exchange constructive feedback, guidance, referrals, and other career opportunities.

- Our learners spend an average of 3-5 hours daily on the platform learning and upskilling. We provide them access to a comprehensive curriculum, industry-relevant skills, Live Classes, Mock Interviews, and 1:1 Mentorship from over 1000 experts from established companies including Meta, Amazon, Google, Directi, and Microsoft. Combining all, we aim to bridge the gap between the Tech Industry and Tech Education.

- In this dynamic world, where innovation is the catalyst for change, it is high time to revamp the tech learning system. The more we engaged with tech professionals, the more we realized the dire need for an industry-relevant curriculum and upright mentorship that helps aspiring learners upskill and forge ahead in their respective fields.

- Within a year of starting our operations, we have successfully upskilled 4000+ graduates by assisting them to land their dream jobs in leading tech companies. Over 600+ organizations today trust us with their tech talent recruitment. We have built a reputation for tech excellence with outcomes comparable to leading national and international educational institutions. And we will continue to #CreateImpact.

- Backed by Sequoia, Tiger Global, GFC, LIght Rock, and Rocket Internet, Scaler is one of Asia's leading online tech-education firms valued at over $710 million that aims to solve the tech talent gap worldwide through its market-leading products. In the last 12 months alone, Scaler has placed more students in Amazon than all IITs combined. The broader team is handpicked from leading firms such as Facebook, Google, Twitter, McKinsey, BCG, Sequoia Capital, Bain Capital, and Hotstar

- Scaler Has been featured on several occasions across various platforms such as Business Insider, The Times of India, Forbes, The Hindu Business Line, tech in Asia, Hindustan Times, and Bloomberg to name a few.

What does the Business Development role look like ?

- As a BDA, you are reaching out to prospects based out of the country and guiding them through the existing tech landscape.

- With a customer-centric approach, you will qualify their career goals and identify how Scaler can help them.

- Following up with existing prospects to ensure that we are able to open up new realms of possibilities through the power of Scaler!

- Above all, a committed attitude towards the completion of daily inputs and outputs, with the goal of matching (and exceeding!) targets.

Why is the BD role essential to Scaler's mission ?

- You will be a representative of Scaler across the country - an evangelist for Scaler's mission to transform the tech industry.

- You will directly contribute to the transformation of our country's workforce your individual contributions will help US Professionals develop as tech-superpower

- You will help our customers jump into the era of coding excellence and abandon the dark ages of unstructured courses and failed interviews!

What would you be doing ?

Primary Responsibilities (Including but not limited to) :

D- riving inquiries & admissions for the online learning programs offered.

- Looking after the entire sales life cycle starting from engaging with the large volume of well-qualified leads till the final conversion ie enrolment in the program

- Counseling experience professionals via call or email on which course will be useful to their career progression and suggest the best options.

What are the Good-to-Haves and Must-Haves for this role ?

Good-to-Have :

- Expertise in K12 and above domain

- Folks with proficiency in handling Tech products

- Handled a ticket size >50K is an added advantage

Must-Have :

- A minimum of 1-8 years of experience in the EdTech industry, plus experience in B2C sales is a must.

- Excellent and proficient verbal and written English communication skills.

- A passion for sales and target achievement Experience in Sales is a must.

- Preliminary knowledge of LSQ.
Add a note
Something suspicious?
Report this job posting.