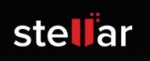 07/05
Gaurav Mishra
Senior HR Executive at Stellar Information Technology Pvt Ltd
Views:98 Applications:47 Rec. Actions:Recruiter Actions:13
Sales Role - IT Hardware (2-3 yrs)
Hardware Sales

Basic Requirements :

1. Any Hardware Sales

2. Any Software Sales

3. B2B Sales

4. Corporate Sales

5. Clients Relationship

6. Field Sales

7. Excellent Communication Skills

- Roler is often the first point of Interaction a new potential Customer will have with a business when they are seeking information on the products and services the company provides. The AM also responds to RFP's and develops sales in new sales territories.

Role :

- To take over a mix of existing accounts and new sales territory. To excel in this role you should be an active listener, have a compelling sales personality, and a hunger to chase and close new business from cold calls and inbound warm leads.

Responsibilities and Duties :

- Understand customers and how they relate to our portfolio.

- Contacting potential Customers to establish rapport and arrange meetings. Planning and overseeing new marketing initiatives.

- Researching organizations and individuals to find new opportunities. Increasing the value of current customers while attracting new ones.
- Finding and developing new markets and improving sales.

- Attending conferences, meetings, and industry events.

- Developing quotes and proposals for Customers.

Qualifications & Skills :

- Excellent Persuasive & communication Skills with IT Fluency.

- Ability to flourish with minimal guidance, be proactive and can handle uncertainty. Proficient in Word, Excel, Outlook & PowerPoint.

- Excellent written and verbal communication skills.

- Business Goal Oriented, Ability to achieve Business Target Parameters consistently. Strong coaching and leadership skills, ability to motivate & Lead Team.

- Wiling to travel for a week in a month.

Key Result Area (KRA) :

- Responsible for Organizing, Supervising & Monitoring Customer Acquisition Team. Responsible for Adhering to the Process and Policies of the Organization.

- Owns and Responsible for Business TGTs for Customer Acquisition Team.

- Plan, Implement, Lead, and Measure & Re-organize, if required the Business TGTs for own and entire Customer Acquisition Team.

- Responsible for suggesting and implementing strategies based on Local Buying Pattern and Trends necessary to achieve the Business TGTs and Objectives.

- Responsible for Re-imposing Goal Setting Parameters among the Team.

- Responsible for Tracking Business TGTs via Reports and reporting them.

- Responsible for Coordinating with Online Lead Generation Team and implementing the Online review mechanisms needed for Generating Organic Traffic vide Webpages & local Listing.

- Responsible for ensuring Business Col-laterals are available in sufficient quantity for Customer Acquisition Team members and for upcoming Events and/or Business Summits.

- Mentoring the Team Members for Motivation and Alleviate their fears and improvement areas.

- Responsible for Raising the Customer Satisfaction Index (C-SAT) by effectively relating the Portfolio with Customer Needs.

- Training Needs Identification (TNI) of the Team and Organizing Training on Functional and Behavioral Areas with the help of HRD.

- Supporting & Assisting Manager as needed from time to time.
Add a note
Something suspicious?
Report this job posting.