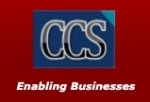 19/05
Pradeep Shampur
Managing Director at Cephas Consultancy Services Private Limited
Views:11 Applications:2 Rec. Actions:Recruiter Actions:2
Sales Development Role - Cloud Computing Firm (2-6 yrs)
Sales Development Representative - EU (2-6 yrs)
About Us :

- We are a fast-paced startup that's helping companies run smart marketing efforts in their effort to reach the customer. We are a leading Marketing Technology Stack provider that is helping brands redefine their customer engagement in the mobile era. Brands use us to drive long-term, personalised and context-based engagement across channels to help achieve increased customer retention as well as customer LTV.

- In just six years since inception, we are working with leading brands across e-commerce, entertainment, travel, publishing and banking domains among others. We are focused on solving the problem of retention and engagement in mobile apps and websites through our intelligent Customer Engagement Platform that helps app companies understand user behaviour in real time and deliver personalised interactions (big data personalisation at scale). We work with leading consumer- internet companies globally across BFSI, OTT, Telco, E- commerce, Travel, Food-tech, etc.

- We have been recognized as one of the 25 Highest Rated Private Cloud Computing Companies To Work For in a list released by Battery Ventures, a global investment firm based on the employee feedback on Glassdoor where employees reported the highest levels of satisfaction at work during the first six months of the pandemic.

The Role :

- The Sales Development Representative role within the Enterprise team is responsible for identifying and creating new qualified opportunities within target Enterprise and upper Mid-Market accounts.
- This role manages the outbound campaigns to individuals within those assigned accounts and through diligent prospecting, works to create engagement for net-new meetings.
- The Enterprise Sales Development Representative will need to be able to articulate the Outreach value proposition.
- They will also have to excel at cross coordination with multiple stakeholders as this role will involve individuals from departments across the ORG including the Account Executive (AE), Account Executive leadership and C-level leadership.

Your Daily Adventures Will Include :

- Working with AE teams to identify net-new opportunities within target accounts

- Identifying champions and key stakeholders within target accounts

- Cold calls/Emails/LinkedIn prospecting every day in and day out

- Creating engaging and personalized email communications

- Setting qualified meetings for the Enterprise AE teams

- Discovering new leads/key stakeholders for each account in through internet research and social media monitoring/messaging, using tools such as LinkedIn Navigator, Twitter

- Managing prospecting status, data integrity, and forecasting in Salesforce

- Achieving, and exceeding, weekly/monthly metrics (meetings, qualified leads, new contacts, etc.)

- Responding to inbound customer interest and developing these accounts to create opportunities

- Being prepared for and contributing to strategic weekly account and progress and meeting statuses.

- Awareness on Information Security concepts and Best Practices

Basic Qualifications :

- Proven record of excelling in the SDR role, ensuring a high volume of qualified opportunities are delivered to the Account Executives on a Daily/Monthly/Quarterly basis

- Strong 2+ years sales / business development experience in the European region is a must.

- Previous experience using the Outreach/Salesloft platform

- The ability balance competing priorities and keep multiple stakeholders informed on progress

- Discuss and execute on prospecting strategies outlined by Account Executive counterpart

- Naturally think on your feet in a conversation and can answer unexpected questions with ease

- Be comfortable in a fast-paced, high energy environment

- Internal motivation and tenacity are among your strongest traits

- No- doesn't stop you - it only makes you think of other ways to go for the - Yes-

- You have a strong passion for sales and sales processes.

- Have your teammates back -camaraderie and team spirit is the name of the game around here

- Highly organized and able to adapt to changing priorities

- Confident using programs like SalesForce and LinkedIn. If you haven- t used them, that's ok!

Why Join Us!

- We are passionate about our team and technology - see below to know more about us.

- We handle more than a billion messages every day. Rest assured, you will be surrounded by really smart and passionate people as we scale much more to build a world-class technology team.
Add a note
Something suspicious?
Report this job posting.