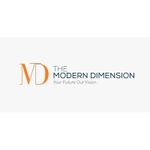 15/11
Aishwarya Hiremath
Associate Talent Advisor at TheModernDimension
Views:26 Applications:9 Rec. Actions:Recruiter Actions:0
Sales Development Role (1-5 yrs)
Key Responsibilities :

- Lead Generation : Generate and qualify leads through proactive prospecting and research.

- Targets : Meet or exceed targets and quotas by consistently achieving and surpassing sales goals.

- Product Knowledge : Stay up-to-date with product features and benefits and effectively present them to customers

- Take the lead in engagements with the hospital, spearheading a remote team of 2-3 members focused on outreach

- Participate in weekly meetings with marketing and sales teams as needed

- Engage in contact prospecting, lead qualification, outbound, and partner onboarding.

Qualifications :

- Educational Background : A relevant degree in business, marketing, or a related field is preferred.

- Proficient in English : Exceptional proficiency in spoken and written English is mandatory.
- Relevant Experience : At least 1 year of experience in a sales or telemarketing role.

Key Skills :

- Strong communication and interpersonal skills.

- Persuasive and confident demeanor.

- Exceptional negotiation and closing skills.

- Goal-oriented with a strong drive for success.

- Ability to work independently and as part of a team.

- Proficiency in using CRM software and sales tools.

- If you are a motivated, results-driven individual with excellent English communication skills, relevant experience, and a passion for sales, we invite you to join our team and embark on an exciting sales career journey. Apply today to be part of our success story!

Note : Please include your resume and a cover letter highlighting your relevant experience and language proficiency when applying for this position. The role requires working during US work hours (9:00 am Eastern to 5:00 pm Eastern)
Add a note
Something suspicious?
Report this job posting.