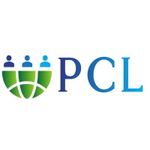 17/11
Reena Thakur
HR Recruiter at PayrollCloud Corp Ltd
Views:18 Applications:12 Rec. Actions:Recruiter Actions:12
Relationship Manager - Sales - IT (2-3 yrs)
Job Title : Relationship Manager

Job Overview :

- We are seeking a highly motivated and skilled Relationship Manager to join our dynamic team at PCL. The successful candidate will play a pivotal role in building new relationships with potential clients and nurturing and strengthening existing client relationships. This role offers an exciting opportunity to work in a fast-paced SAAS environment, with exposure to foreign clients and the chance to embark on quarterly client visits across Europe, Americas, Africa, and other parts of the world. The ideal candidate will possess a deep understanding of SAAS sales and marketing, exceptional communication skills, a problem-solving mindset, and the ability to make quick decisions. Prior experience in a related field is preferred.

Responsibilities :

- Develop and execute strategies to establish and maintain strong relationships with potential clients and key stakeholders.

- Actively engage with existing clients to understand their evolving needs and provide solutions that meet and exceed their expectations.

- Identify new business opportunities by staying abreast of industry trends, market developments, and competitor activities.

- Collaborate with the sales and marketing teams to align strategies for effectively promoting and selling our SAAS products and services.

- Effectively communicate the value proposition of our products to clients and address any concerns or issues in a timely and professional manner.

- Plan and execute quarterly trips for client visits across various regions, fostering strong rapport and trust with clients.

- Collect and analyze feedback from clients to improve our products and services, and relay this information to the relevant teams within the organization.

- Prepare regular reports on client interactions, sales activities, and revenue generation, providing insights for further business development.

Requirements :

- Bachelor's degree in Business Administration, Marketing, or a related field; a Master's degree is a plus.

- Proven experience in SAAS sales and marketing, with a track record of successful relationship management.

- Exceptional communication and interpersonal skills, with the ability to effectively engage with clients from diverse cultural backgrounds.

- Strong problem-solving abilities and a quick decision-making approach in high-pressure situations.

- Demonstrated ability to work independently as well as collaboratively in a team environment.

- Prior experience in a client-facing role is highly desirable.

- Willingness to travel frequently for client visits and conferences across different parts of the world.


Benefits :

- Competitive salary package, commensurate with industry standards.

- Opportunity for professional growth and skill development in a fast-paced and innovative startup.

- Exposure to a diverse international client base and the chance to build a global professional network.

- Quarterly trips for client visits, offering valuable exposure to international markets and cultures.

- Comprehensive health insurance and other benefits as per company policies.

Work Location : Ahmedabad, India

- If you have any further questions or need additional information, please feel free to reach out to us. We look forward to welcoming a dynamic and driven individual to our team to help drive our business growth and success.
Add a note
Something suspicious?
Report this job posting.