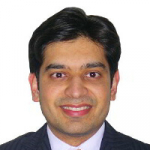 10/01
Shrenik Bhura
Co-Founder at Recherche Tech LLP
Views:45 Applications:5 Rec. Actions:Recruiter Actions:0
Recherche Tech - Graphic Designer (1-7 yrs)
About Recherche Tech and My sCool Server (MSS) Project- :

Derived from French, Recherch- literally means - carefully sought out- . It is an adjective, meaning rare, exotic or obscure.

Recherche Tech LLP exists with the sole purpose of unearthing the exotic and obscure technologies with the help of deep research. We innovate with them to create products and solutions for adoption of ICT in education for the benefit of the masses.

Recherche Tech aspires to be the leader in innovative, affordable and inclusive application of open source IT in the educational segment.

The My sCool Server is a device, primarily for computer labs, that makes all computers in the wired network usable and useful instantly. It not only provides an instant plug 'n play infrastructure comprising a custom-built education operating system, with all necessary software to teach computing and several other subjects but also provides a platform capable of hosting and serving massive K-to-12 educational content, offline. It empowers the instructors with a teaching and monitoring tool as well as a world class learning management system for customised lesson planning and evaluation.

Recherche Tech, with its My sCool Server offering aims to usher in a socio-economic revolution by simplifying IT adoption to make computer literacy and digital inclusion affordable and achievable across all strata of society.-

Recherche works closely with an educational institute right from the advocacy of a computer lab all the way to ensuring its effectiveness in daily lessons. The My sCool Server project's flexibility facilitates instructor led, self-paced or blended learning with equal finesse.

The organisation is in its 4th year of operation and is recognised under the Startup India initiative of the Department of Industrial Policy and Promotion, Govt. of India for its innovation.

In the academic year 2019-20, the MSS Project aspires to serve over 1,000,000 students across the country. We are rapidly expanding our reach and are looking for passionate, talented professionals to join our team along the way.

Visit our website to learn more about MSS: http://www.myscoolserver.com

Position Summary:

- The graphic designer job description includes the entire process of defining requirements, visualizing and creating graphics including illustrations, logos, layouts and photos. You- ll be the one to shape the visual aspects of websites, publications, product packaging, exhibitions and more.

- Your graphics should capture the attention of those who see them and communicate the right message. For this, you need to have a creative flair and a strong ability to translate requirements into design. If you can communicate well and work methodically as part of a team, we- d like to meet you.

The goal is to inspire and attract the target audience.

Key responsibilities include, but are not limited to:

- Study design briefs and determine requirements

- Schedule projects and define budget constraints

- Conceptualize visuals based on requirements

- Prepare rough drafts and present ideas

- Develop illustrations, logos and other designs using software or by hand

- Use the appropriate colors, fonts and layouts for each graphic

- Work with copywriters and creative director to produce final design

- Test graphics across various media

- Amend designs after feedback

- Ensure final graphics and layouts are visually appealing and on-brand

Required Qualifications, Skills and Abilities :

Proven graphic designing experience

- A strong portfolio of illustrations or other graphics

- Familiarity with design software and technologies (such as InDesign, Illustrator, Dreamweaver, Photoshop, GIMP, Krita, Inkscape)

- A keen eye for aesthetics and details

- Excellent communication skills

- Ability to work methodically and meet deadlines

- Degree in Design, Fine Arts or related field is a plus

Compensation:

Remuneration will be competitive with Indian Education Technology sector pay scales and will depend upon the candidate's experience levels and the value he/she will be able to add to the project. Salary package starts at around 2.4 lakhs INR and may go up to 4.8 lakhs INR as one climbs up the growth ladder.

Add a note
Something suspicious?
Report this job posting.