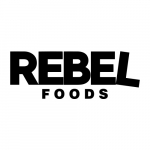 13/10
Debasmita Majumder
HR at Rebel Foods
Views:33 Applications:22 Rec. Actions:Recruiter Actions:2
Rebel Foods - Zonal Business Manager (6-8 yrs)
Job description :

Rebel Foods (formerly Faasos) is hiring Zonal Business Head (Mumbai)

Well, while the job title is very self-explanatory, it's important to understand what does it mean at Rebel Foods. A Rebel Take on the Restaurant Business, the only sector, where traditional companies are still the largest ones is restaurants. McDonald's market cap is 130 BN USD. With Food Delivery growing exponentially worldwide, there is an opportunity to build world's most valuable restaurant company on the internet, superfast. We have the playbook to be that company.

Today, we can safely say we are world's largest delivery only / internet restaurant company, and by a wide margin. At 1500+ individual internet restaurants, in 35 Indian cities, we have indeed come a long way. It's still Day 1, but we know we are onto something very, very big. We have a once-in-a-lifetime opportunity to change a 500-year-old industry.

For more detail on how we are changing the restaurant industry from the core, using the power of internet, please refer below challenge and Objectives for the role : The above reading may have made it clear to you that the critical piece of our business model is

Cloud Kitchen = Multiple Restaurants- . It should also be clear that in the process of building this business, we have built a strong platform consisting of 4 elements:- End-to-end Technology stack (from inventory to kitchen management to last mile)- A culinary innovation center ( to find and execute the scale formula for a delightful dish)- A national supply chain- The network of cloud kitchens run by extremely entrepreneurial teams.

With the global presence in countries like Indonesia, Dubai and UK, we are surely on the path of building something very unique.

Roles and Responsibilities:

- You will be the P/L owner of the city business and need to drive the same in an entrepreneurial manner.

- Need to explore the business from all the out of home avenues like corporates, housing societies, events, etc.

- Building and managing relationships, quickly able to establish rapport with key stakeholders like client HR & Admin teams as well as CXOs.

- Managing a team of 3-4 young, motivated Territory Business Managers.

- Build a high performance environment and implements a people strategy that attracts, develops and motivates the team by fostering an inclusive work environment; communicating vision/values/business strategy.

- Strategizing and guiding the team towards getting maximum revenue by ensuring proper planning and right coordination with all the stakeholders involve.

- A problem solving and go getter attitude for getting the things done in a truly customer first approach.

- Keep looking for the different modes of getting the business (daily meals, bulk orders, food trucks, gift cards) and win the customer's mindshare for Rebel foods brand portfolio.

Desired Skills and Experience:

- Should be an MBA with 6-8 years of experience in Business Development, B2B Sales/CXOs relationship, team management.

- Extremely confident, give an eye to the detail and provide the timely resolution by engaging with the right stakeholders.

- Good interpersonal and relationship-building skills.

- Good time management skills and ability to prioritize the different tasks assigned and ensure the weekly/monthly reviews with the team in order to achieve the business goals.

The Rebel Culture :

- Finally, but most importantly, Rebel is not a usual workplace. The following slides will give you a sense of our culture, how Rebel conducts itself and who will fit into the company. Please go through it before you make your mind up. It's not everyone's cup of tea.

https://www.slideshare.net/JaydeepBarman/culture-rebel

Preferred industry: F&B, Hospitality, Insurance, Telecom, Startups.
Add a note
Something suspicious?
Report this job posting.