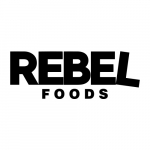 22/04
Debasmita Majumder
HR at Rebel Foods
Views:363 Applications:127 Rec. Actions:Recruiter Actions:12
Rebel Foods - Assistant Manager - Sampling & Alliances (1-3 yrs)
Job Description :

The candidate would be responsible for driving business by collaborating with other companies or brands for the purpose of sampling their products on our platform, and also explore other types of potential alliances with external partners. He/she should develop a sound understanding of how Rebel Foods operates and be able to identify the right opportunities for Rebel Foods to participate in. He/she would also be responsible for internal coordination for execution of any such partnerships. This role requires the candidate to possess good communication skills as he/she will be interacting with senior managers and founders of other companies and agencies, and should be able to build long lasting relationships. It would also require the candidate to follow a diligent lead generation process and reporting structure.

Roles & Responsibilities :

- Proactively generate leads via cold emailing, networking, LinkedIn or any other effective method and initiate meaningful conversations

- Engage with inbound leads to explore collaboration opportunities

- Liaison with agencies who offer similar sampling services for collaborations

- Identify opportunities which can lead to strong and mutually beneficial partnerships

- Lead the discussion with brands/agencies to understand their requirement and offer customised solutions

- Build and maintain long term relationships with all external stakeholders

- Coordinate internally with various Rebel teams for timely execution of planned activities

- Maintain proper record of all activities as planned and their progress

Requirements :

- Self-starter - should take complete ownership of the goals and align actions accordingly

- Exposure to the FMCG industry will be an advantage

- Experience of using Microsoft Office - Excel, Word, Power Point

- Ability to forge and build sound business relationships

- Good communication skills - written and oral

- Proficiency in English language

- Strong coordination skills

About Rebel Foods :

While India is a country with 1.3 bn population, 10+ popular food categories, 40+ cuisines and one of the largest food consumption globally, have you ever wondered why there are no Indian origin food brands across categories that are global or even Pan India at scale? Why there isn't a popular Pan India Biryani, Burger, Fried chicken, Chinese or Western dessert player from India?

We, at Rebel Foods, aim to plug this gap. Inline with Rebel's mission, this role offers the unique opportunity to

Build digital first, most loved food brands across categories not only for India but for the world.

Understand the never solved consumer need gaps and offer delightful solutions - that special kind of biryani which isn' t available in Mumbai, that lucknow's taste in Kebab not available in Bangalore, that flavorful Dessert which is only available near your friend's place, and the list is endless.

Connect cities, their tastes, memories and eventually create the biggest impact on consumer's most important necessity - food

Rebel Food's journey to becoming the World's Largest Internet Restaurant Company

World's leading consumer companies are all internet / technology / new age companies - Amazon (retail), Airbnb / Oyo (Hospitality), Priceline (travel), Netflix / Spotify (Entertainment). The only sector, where traditional companies are still the largest ones is restaurant - McDonald's (with market cap of 130 BN USD). With Food Delivery growing exponentially worldwide, there is an opportunity to build world's most valuable restaurant company on the internet, superfast. We have the formula to be that company. Today, we can safely say we are world's largest delivery only / internet restaurant company, and by a wide margin with 4000+ individual internet restaurants, in 40+ cities and 7 countries (India, Indonesia, UAE, UK, Malaysia, Singapore, Bangladesh. It's still Day 1, but we know we are onto something very, very big.

We have a once-in-a-lifetime opportunity to change the 500-year-old industry that hasn- t been disrupted at its core by technology. For more details on how we are changing the restaurant industry from the core, please refer below.

It's important reading if you want to know our company better and really explore working with us:

https://medium.com/faasos-story/winning-the-last-frontier-for-consumer-internet-5f2a659c43db?

https://medium.com/@jaydeep_barman/how-to-build-1000-restaurants-in-24-months-the-rebel-method-cb5b0cea4dc8

While this has been possible due to a robust business model (Multi-brand cloud kitchen model, opening platform to 3P brands and food entrepreneurs), the - Way of working- a.k.a - Values- at Rebel Foods have played a major role as well.

Add a note
Something suspicious?
Report this job posting.