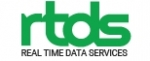 22/11
Akhil Birdi
Recruiter at Real Time Data Services
Views:101 Applications:33 Rec. Actions:Recruiter Actions:2
Real Time Data Services Manager - Inside Sales (9-15 yrs)
About us :

- Operating for over a decade and headquartered in the tech city, Gurugram, Real Time Data ServicesPvtLtd.is a group of companies thriving in the domain of global information technology by serving clients in the field of Cloud Computing, Telecommunications and Unified Communication as a Service (UCaaS). RTDS group consists of reputed businesses competing in the Indian, UK, and US markets, including Acefone (https://www.acefone.com) and Servetel (https://www.servetel.in), which are cloud communication providers; and Ace Cloud Hosting (https://www.acecloudhosting.com), which is a cloud hosting service. Our global tier-1 network and range of integrated data centres empower us to provide flawless services to global customers spread across the world via Managed Hosting Services, Managed Storage and Back Up, Managed Database and Co-location. Our expertise in cloud computing, cloud telephony & other IT services allows us to deliver solutions that simplify the business and enhance their performance.
- Official Website: https://www.myrealdata.in/ Our offered solutions - Accounting and business applications on the cloud - Server virtualization and consolidation solutions for building private clouds - Cloud-based communication services to connect within organizations - Provide a lean, scalable, bespoke and cost-effective telecommunication service to help businesses expand their businesses We believe strongly that the space between Next and Now is - How- . How we ensure we are one step ahead of what the businesses need is by exploring and creating new frontiers. Converting technology trends into advantages for our clients is our forte and with our offerings we help enable our clients- business in their pursuit of - Next- . Credentials
- More than 6,000 Clients globally
- Technology Partners of TATA to launch hosted Contact Centre Services
- Microsoft Direct Partner under the CSP Program
- Intuit authorized Commercial Hosting Provider
- Registered NASSCOM, Internet Telephony Services Providers- Association in UK
Key Functional Responsibilities :
- Managing a team for end-to-end cloud sales
- Design Strategies on program approach, ensure effective execution & focus on continuous process enhancements.
- Drive end-to-end inside sales with a clear focus on impacting sales revenue as well as managing effectively overall programs outcome.
- Drive a team with 10+ SDR's.
- Generate a sales pipeline and exceed monthly sales targets
- Prospect relentlessly to build a pipeline and build strong personal relationships with prospects.
- Be proactive about solving problems even if it's outside of your area and be ready to take on additional initiatives and responsibilities as they emerge.
- Seek out opportunities to be a leader and do everything you can to help the team achieve its larger objectives.
- Provide Training and enhancement for inside sales agents.
- Design and implement the strategic framework to find the next customer.
- Champion the customers cause internally with various teams to ensure quality solution, timely delivery, top-class support.
- Able to partner with clients to understand their organizational needs and recommend cloud-based solutions that add value to their business.
Skill Requirement :
- Good knowledge and understating of Cloud Services - preferably AWS or Azure or GCP cloud etc.
- Strong communication skills (both written & verbal), relationship, selling & presentation skills
- Teaming, liasoning, relationship Management, negotiation & business knowledge.
Add a note
Something suspicious?
Report this job posting.