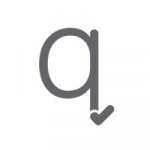 20/01
HR
Assistant Manager at QURE AI Technologies Pvt Ltd
Views:15 Applications:8 Rec. Actions:Recruiter Actions:2
Qure.ai - Social Media Coordinator (2-4 yrs)
About Qure.ai

Qure.ai develops artificial intelligence-enabled products and platforms for healthcare diagnostics with a team of medical practitioners, scientists, bio-informaticians, deep learning engineers, regulatory experts, and commercial and client leads. Founded in 2016, we apply the latest AI research to healthcare problems and develop innovative solutions that are revolutionizing the way patients are diagnosed and treated. Our solutions have impacted more than

4 million lives in 50+ countries. Qure is an equal opportunity employer.

Job Description :

- We are looking for an organized social media coordinator to lead our social media team in managing all social media platforms.
- A successful Social Media Coordinator will create and maintain an online brand presence across a variety of platforms.
- This position takes creativity and ingenuity as you will be creating engaging online content for blog- Facebook- or Twitter readers. If you are technologically savvy and want to engage with clients online- this position

- would be a great fit for you. Online marketing through social media requires a multiplicity of skills including design- communication- and research. To be successful as a social media coordinator, you must have excellent knowledge of several social media platforms and excellent communication skills. A good social media coordinator has excellent planning and time management skills.

Key responsibilities include :

- Execute a results-driven social media strategy.

- Develop and curate engaging content for social media platforms.

- Assist in the creation and editing of written, video, and photo content.

- Attend events and produce live social media content.

- Maintain a unified brand voice across different social media channels.

- Collaborate with the team to create a social media calendar.

- Monitor social media channels for industry trends.

- Interact with users and respond to social media messages, inquiries, and comments.

- Review analytics and create reports on key metrics.

- Assist in the development and management of social media marketing and influencer marketing strategy.

Skills and Expertise :

- Passion for social media and proficiency with major social media platforms and social media management tools

- Proficiency with video and photo editing tools, digital media formats, and HTML

- Excellent social listening skills

- Ability to understand historical, current, and future trends in the digital content and social media space

- Strong copywriting and copy-editing skills

- Top-notch oral and verbal communication skills

- Impeccable time management skills with the ability to multitask

- Detail-oriented approach with the ability to work under pressure to meet deadlines

Experience :
- Bachelor's degree in marketing or a related field
- 1-3 years experience with B2C social media marketing or content development
- Direct experience using social media management tools
Other Considerations
The role will have traveling requirements, both domestic and international.
Location
: Mumbai / Bangalore
Inclusive workspace:
https://wiki.qure.ai/share/2c7c172f-3650-4fbc-8ba6-10b10e166cc1
By submitting your information and application, you confirm that you have read and agree to the ApplicantPrivacy Policy:
Add a note
Something suspicious?
Report this job posting.