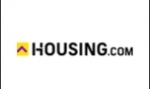 12/05
Neha Mapari
Deputy Manager HR at REA India
Views:148 Applications:33 Rec. Actions:Recruiter Actions:30
Proptiger.com - Relationship Manager (3-10 yrs)
Who we are...?

- REA India (previously known as Elara Technologies Pte. Ltd.) is a part of REA Group Ltd. of Australia (ASX: REA) (- REA Group- ). It is the country's leading full stack real estate technology platform that owns Housing.com, Makaan.com and PropTiger.com. In December 2020, REA Group acquired a controlling stake in REA India. REA Group, headquartered in Melbourne, Australia, is a multinational digital advertising business specialising in property. It operates Australia's leading residential and commercial property websites, realestate.com.au and realcommercial.com.au and owns leading portals in Hong Kong (squarefoot.com.hk) and China (myfun.com). REA Group also holds a significant minority shareholding in Move, Inc., operator of realtor.com in the US, and the PropertyGuru Group, operator of leading property sites in Malaysia, Singapore, Thailand, Vietnam and Indonesia.

- REA India is the only player in India that offers a full range of services in the real estate space, assisting consumers through their entire home seeking journey all the way from initial search and discovery to financing to the final step of transaction closure. It offers advertising and listings products to real estate developers, agents & homeowners, exclusive sales and marketing solutions to builders, data and content services, and personalized search, virtual viewing, site visits, negotiations, home loans and post- sales services to consumers for both buying and renting. REA India has a national presence with 13 offices across India with its corporate office located in Gurugram, Haryana.

Housing.com :

Founded in 2012 and acquired by REA India in 2017, Housing.com is India's most innovative real estate advertising platform for homeowners, landlords, developers, and real estate brokers. The company offers listings for new homes, resale homes, rentals, plots and co-living spaces in India. Backed by strong research and analytics, the company's experts provide comprehensive real estate services that cover advertising and marketing, sales solutions for real estate developers, personalized search, virtual viewing, AR&VR content, home loans,2 end-to-end transaction services, and post-transaction services to consumers for both buying and renting.

PropTiger.com :

PropTiger.com is among India's leading digital real estate advisory firm offering a one-stop platform for buying residential real estate. Founded in 2011 with the goal to help people buy their dream homes, PropTiger.com leverages the power of information and the organisation's deep-rooted understanding of the real estate sector to bring simplicity, transparency and trust in the home buying process. PropTiger.com helps home-buyers through the entire home- buying process through a mix of technology-enabled tools as well as on-ground support. The company offers researched information about various localities and properties and provides guidance on matters pertaining to legal paperwork and loan assistance to successfully fulfil a transaction.

Makaan.com

Makaan.com was acquired by REA India in May 2015, with a vision to establish a true "marketplace" in real estate. With consumer ratings on large number of sellers, credible listings data and real-time intelligence on property search, Makaan.com has emerged as the preferred partner for consumers looking to rent, buy or sell a home. Makaan.com offers its online consumers maximum property options and has become one of the largest advertising platforms in online real estate in India.

What does this role hold for you...??

- Converting prospects into customers by show-casing appropriate primary residential properties to the prospects, matching the investment need of the prospects

- Using leads generated by Marketing team as well as generating self-leads to convert them into customers, through local activities (procuring relevant databases, doing on- ground activities in corporates, clubs etc.)

- Taking prospects for site visits, answering all relevant queries in the process, liaising with Developer or with PropTiger's Developer Relations Team for any clarification, if needed

- Ensuring compliance with the operations process

- Ensuring that prospects and customers are satisfied with their interaction with PropTiger at all touch-points

- Providing after sales services and assisting in Home Loans for the customers

Apply if you have...

- Graduation / MBA degree

- Positive attitude for doing 2-3 meetings each day and enjoy doing sales

- Experience in direct sales

- Good communication skills

- Ability to understand the requirements of prospects and aptitude to understand and pitch property solutions to prospects

- High levels of passion and ownership
Add a note
Something suspicious?
Report this job posting.