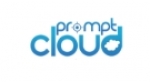 13/01
HR
Assistant Manager HR at PromptCloud Technologies Pvt. Ltd
Views:5 Applications:5 Rec. Actions:Recruiter Actions:0
Prompt Cloud - Sales Development Role (3-5 yrs)
About :

PromptCloud is looking for sales development representatives (SDRs) who work hard and smart to widen all stages of the sales funnel. He/she will be working with the sales managers in order to fuel the sales engine for 3X-4X revenue growth. The SDR will be selling PromptCloud solutions to both SMBs as well as enterprises, in line with PromptCloud's existing clientele, performing a gamut of tasks ranging from segmentation, prospecting, emailing/calling, qualifying and coordinating with the sales managers to take the deals to closure.
Responsibilities :
- Promoting and marketing PromptCloud's business through extensive and persistent cold emailing, warm calling and communication(s) to prospective clients
- Perform segmentation and quality prospecting, and evolve the target personas over time.
- Scheduling Initial Prospecting Meetings for the Sales Team
- Providing in depth information to the Sales team to enable the most qualified and productive requirements discussions
- Researching and evaluating additional leads/prospects through web research
- Help as needed to build awareness on special projects / events
- Maintaining all contacts/opportunities and recording all progress in Salesforce
- Use various tools to automate the workflow from time to time in order to build an efficient outbound lead generation process, gradually reducing the sales cycle.
- Maintain and monitor various sales metrics throughout the sales funnel, and later derive insights to feed back into the sales strategy.
Prerequisites :
- Should be B.Tech CS/IT + MBA.
- 4 - 5 years of empathetic software/IT oriented Sales/business development experience (prospecting, cold calling etc.)
- An analytical thinker and a problem solver with the ability to understand customer's industry and core business processes, identify the problems they are facing and suggest the right solutions
- Clear and confident communicator - comfortable both writing and speaking with C-level executives. Active listening is one of your key strengths.
- A Techno functional who can map Technology to Business Processes
- Understand PromptCloud's technology well enough
- Should have hands on experience with any CRM tool
- Excellent written skills and ability to communicate well with clients from various geographies
- This is a target focused individual contributor role.
We encourage asynchronous communication and are a results oriented organization. We associate excellence with results & performance and do not track our employees' performance based on time. We are a 100% remote company and as an employee you- ll be free to choose where you- d want to work from with the only catch being that you should have stable, reliable and high speed internet connectivity to support video calls for all meetings, client and internal.
What you'll get :
- A work environment where creativity and excellence are appreciated
- A well defined career growth trajectory with the opportunity to design your own career path based on your unique strengths, likes, dislikes and abilities.
- One-time work environment setup allowance of upto INR 10,000, on producing valid invoices
- Monthly internet bill reimbursement of upto INR 1,000, on producing valid invoices
- Competitive Salary
- This is a chance to be an integral part of one of the market leaders in the Web Scraping industry and to script your own personal success story.
Add a note
Something suspicious?
Report this job posting.