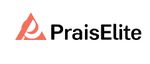 15/09
HR
Founder at PraisElite Technologies
Views:15 Applications:7 Rec. Actions:Recruiter Actions:0
PraisElite Technologies - Intern - Marketing (0-2 yrs)
Job DescriptionV:

- As a Marketing Intern at our organization, you have the opportunity to gain hands-on experience in various aspects of marketing while working closely with our experienced marketing team. This internship is designed for MBA graduates with little to no prior work experience, offering a valuable stepping stone into the world of marketing.

Key Responsibilities :

Market Research : Conduct market research to identify trends, competitors, and customer preferences. Analyze data and provide actionable insights to the marketing team.
Lead Generation : Assist in developing and executing lead generation strategies to identify potential customers and nurture leads through various channels.
Content Creation : Assist in creating compelling and engaging content for various marketing channels, including social media, blogs, email campaigns, and more.
Social Media Management : Help manage and grow our social media presence by scheduling posts, monitoring engagement, and tracking performance metrics.
Campaign Support : Support the planning and execution of marketing campaigns and initiatives, including digital advertising, promotions, and events.
Data Analysis : Analyze marketing campaign data to assess performance, identify areas for improvement, and make data-driven recommendations.
Collaboration : Collaborate with cross-functional teams, including sales, design, and product development, to ensure marketing efforts align with overall company goals.
Market Expansion : Contribute to strategies for expanding our market reach and identifying new target demographics.
Qualifications :
- MBA graduate with a focus on Marketing, Business Administration, or a related field.
- Strong passion for marketing with a desire to learn and grow in the field.
- Excellent communication skills, both written and verbal.
- Creativity and the ability to think outside the box.
- Basic understanding of marketing principles and digital marketing trends.
- Proficiency in Microsoft Office Suite (Word, Excel, PowerPoint).
- Familiarity with marketing tools and platforms (e.g., Google Analytics, social media
management tools) is a plus.
- Ability to work independently and as part of a team.
- Adaptability and willingness to take on new challenges.
Benefits :
- Gain valuable hands-on experience in marketing.
- Work with a supportive and collaborative team.
- Opportunity for mentorship and learning from experienced professionals.
- Networking opportunities within the industry.
- Potential for a future full-time position based on performance.
Add a note
Something suspicious?
Report this job posting.