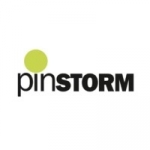 22/05
Rashmi Agarwal
HR Manager at Pinstorm
Views:60 Applications:19 Rec. Actions:Recruiter Actions:8
Pinstorm - Senior Copywriter (12-18 yrs)
Position Overview:

We are seeking a talented and creative Copywriter to join our team and contribute to our digital platform. As a Copywriter, you will play a crucial role in crafting engaging and persuasive content that aligns with our brand voice and resonates with our target audience. Your writing skills will be utilized across various digital channels, including websites, social media, email marketing, and online advertising. The ideal candidate has a strong passion for writing, a deep understanding of digital marketing, and the ability to adapt to different brand tones and styles.

Responsibilities:

- Develop compelling and persuasive copy for various digital channels, including website pages, landing pages, blog posts, social media content, email campaigns, and online advertisements.

- Collaborate with the marketing team to understand project requirements, target audience, and campaign objectives.

- Conduct thorough research to gather information on the topic or product to ensure accuracy and relevance in the copy.

- Maintain consistency in brand voice and messaging across all digital platforms.

- Write clear, concise, and engaging copy that drives user engagement, conversions, and brand loyalty.

- Edit and proofread copy for grammar, spelling, and punctuation errors.

- Collaborate with designers, marketers, and other stakeholders to ensure cohesive and integrated content strategies.

- Stay up-to-date with industry trends, digital marketing best practices, and emerging technologies to suggest innovative ideas and approaches.

- Participate in brainstorming sessions and contribute creative ideas to support marketing campaigns and initiatives.

- Monitor and analyze the performance of digital content to identify areas for improvement and optimize copy based on data-driven insights.

Qualifications :

- Proven experience as a Copywriter or similar role, preferably in a digital marketing or advertising agency.

- Strong portfolio demonstrating exceptional copywriting skills and experience across various digital channels.

- Excellent command of the English language with exceptional grammar, spelling, and punctuation skills.

- Familiarity with SEO best practices and the ability to incorporate relevant keywords into copy.

- Knowledge of digital marketing principles and understanding of how copy impacts user experience and conversion rates.

- Proficiency in using content management systems (CMS) and working with digital publishing platforms.

- Ability to work under tight deadlines and manage multiple projects simultaneously.

- Strong attention to detail and ability to maintain high-quality standards in copywriting.

- Excellent communication and collaboration skills to work effectively within a cross-functional team.

- A passion for staying updated with the latest industry trends, consumer behavior, and digital marketing strategies.
Add a note
Something suspicious?
Report this job posting.