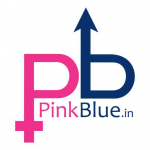 11/04
Vinay Sikharam
HR Manager at PinkBlue
Views:275 Applications:66 Rec. Actions:Recruiter Actions:6
PinkBlue.in - Associate - Catalog Management (0-1 yrs)
The person hired is expected to play a critical part in the below activities :

1. Rapid scaling up of content and catalog in the site

2. Assist in managing the Online catalogue of select categories on an ongoing basis - manage existing product listings, add new listings, coordinate with suppliers for inventory management, etc

3. Coordinate with everyone involved to ensure online and offline promotional activities and messaging are in sync with each other

Key takeaways :

1. End-to-end visibility into how an e-commerce business is built and run (Category management, Vendor management, Online/offline marketing, Sales and Operations management, Product management, Web development, Software product development)

2. You will get to work directly with the Top management, who come with significant experience in management consulting, corporate strategy, FMCG and E-commerce.

3. Flexibility in the role offered, in case of full-time employment, based on the preferences and strengths of the candidate, as fast growth is expected to open up a wide array of job opportunities in the medium term

Qualifications :

- The role is ideal for fresh graduates who are looking for opportunities to start their careers in e-commerce.

- It might also be interesting for people who have less than a year's experience in these spaces and are actively looking for a change.

- May also be an interesting experience for fresh postgraduates looking to start off in e-commerce, but are unsure of the practical challenges involved.

- Good communication skills, quick learnability and good knowledge of MS Office tools Excel are key requirements.

About PinkBlue.in :

PinkBlue is an IIM/IIT alumni start-up in the healthcare supplies space. We operate the largest B2B e-commerce platform for clinical supplies in India, and offer a SaaS solution for clinics and hospitals to manage their inventory and purchases out of a single window. In simple terms, clinics and hospitals across the country buy their raw materials from us. We are focused on solving the supplychain efficiency problem, which leads to 25-30% wastage in the space, by bringing in enterprise process automations and high-end analytics, which would be a first for the industry globally. We are working towards building a fully automated, integrated supplychain solution, which ensures the highest levels of efficiency, while demanding zero effort from every other stakeholder. As we get there, we should be able to have a significant impact on the healthcare costs in the country.

We are the front-runners in this space in terms of the quality and size of the team, the number of customers and suppliers we work with, and in thought leadership. We are an important part of the raising B2B e-commerce wave in India, and have a large market opportunity in front of us. We understand that continuously attracting rockstar talent in every facet of the business, be it Technology, Operations, Marketing, Business Development, Strategy or anyother focus area, is a critical step in ensuring we attain our potential of becoming a $1 Bn business over the next 5-7 years. If you have an entrepreneurial bent of mind, enjoy start-up environments, and want to change the world, you might just fit the bill.
Add a note
Something suspicious?
Report this job posting.