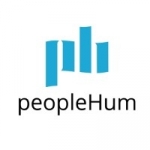 16/03
Tabassum
Talent Acquisition at Peoplehum
Views:7 Applications:5 Rec. Actions:Recruiter Actions:5
peopleHum - Manager - Digital Sales (0-3 yrs)
Qualifications : MBA in Human Resources/Marketing/Operations.


Disclaimer : This position is open for candidates residing in Mumbai Only.
About Us :

- The Avniro Group of Companies has over 900+ global employees across USA, Singapore, Bangalore, Mumbai and Coimbatore, Avniro is a cash flow positive and profitable group that owns many leading high-tech global award-winning brands like Engati, peopleHum, piMonk and Quinbay with a presence in 186 countries with over 50,000+ business (B2B) customers. Avniro has a portfolio of Global Codie Award winners in peopleHum (2019) and Engati (2021) which work with large organisations and governments to bring in leading edge, B2B SaaS based, AI and automation driven technologies to enable organisations to succeed in the new age.

The position is for peopleHum which is a 100% owned entity of the Avniro Group https://www.peoplehum.com
Position Eligibility :
- The position is for Global Business Solutions and Development
- The probationary period can be between 3-6 months based on performance.
- Immediate joining is preferred (or immediately after graduation).
- The position will provide for training knowledge and expertise in a probation period leading to permanent employment.
Compensation And Benefits :
- The position provides for a competitive compensation and commissions during probation and permanent employment
- Free lunch, snacks, beverages, outings and other perks are included during probation and employment.
- Full medical insurance for self/family and parents is provided for during full time employment
Skill Sets Required :
- Students from the current batch as well as previous years are eligible to apply.
- Ability to work with senior leaders and decision makers on the customer side
- Superior street smarts and communication skills in a global context
- Social, analytical, EQ, learning and resiliency are key skill sets required
- Confidence and ability to sell their ideas and products
- Ability to think on feet and understand people in different cultures
- Ability to lead a team and collaborate with others across teams
- Ability to work with data and numbers in a target based environment
Roles And Responsibilities :
- Identify key segments, customers and corporate decision makers
- Understand product capability and how it fits the customers business
- Ability to find solutions and offer them to customers
- Leverage market intelligence to help guide future strategies
- Providing consistent, concise, accurate internal and external communications
- Contribute to business development and growth of our digital B2B products in the global marketplace (currently selling across 186 countries)
- This is not a Travelling Door To Door Sales role. You work with senior CXO's globally to find solutions to their problems leveraging our Human Capital Management platform peopleHum.
What We Can Offer You ?
Leadership : You will be responsible for a region/channel/segment for Direct Sales and lead a team of people (SDRs) who will provide for qualified leads
Solutioning : You will understand the product capabilities and talk to senior level decision makers working with corporates and governments to find the best fit solutions by understanding the customer needs to find alignment with the offerings. You will work towards sales closures and contract signing and negotiation processes.
Remuneration, commissions and targets : We have a very competitive remuneration package with fixed, variable, rewards for top performers and a liberal and generous commissions plan that typically will be equal to or more that your salary for targets that are met and exceeded
Training : We provide you any and all training in our in-house training center with experts on various aspects of business, sales, product, technology, marketing, sales techniques and closure parameters.
Others : We provide a unique culture that is a mix of causal and hip. With beanbags, collaboration and no dress code we provide you free lunches, snacks, beverages so that you can focus on opportunities and growth
Add a note
Something suspicious?
Report this job posting.