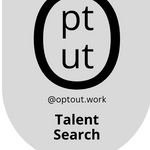 20/11
Deepu Fedari
Talent Partner at Optout.work
Views:90 Applications:40 Rec. Actions:Recruiter Actions:3
OptOut.Work - Associate Director - Enterprise Sales (8-18 yrs)
Responsibilities :

Sales Strategy and Leadership :

- Develop and execute a comprehensive sales strategy aligned with company goals, aimed at achieving a fivefold increase in ARR and successfully penetrating the US market within the next two quarters.

- Lead and manage a high-performing sales team, consisting of Sales Development Representatives (SDRs) and Account Executives, to achieve individual and team targets.

- Cultivate a culture of excellence, collaboration, and continuous improvement within the sales team.

Performance Management :

- Set clear and measurable sales goals and KPIs for SDRs and Account Executives.

- Monitor individual and team performance against targets, providing timely feedback, coaching, and support to ensure success.

- Analyze performance data to identify trends, strengths, and areas for improvement.

Market Penetration and Growth :

- Conduct thorough market analysis and segmentation of the US market, identifying key industries, verticals, and prospects that align with our solutions.

- Develop and execute strategies to penetrate and expand within identified target segments.

- Collaborate closely with the marketing team to create and refine campaigns that resonate with US prospects.

Relationship Building and Networking :

- Build and maintain strong relationships with key decision-makers, stakeholders, and influencers within target industries.

- Attend relevant industry events, conferences, and networking opportunities to enhance the company's presence and connect with potential customers.

Sales Process Optimization :

- Evaluate and enhance the end-to-end sales process, from lead generation and qualification to closing deals.

- Collaborate with cross-functional teams to streamline workflows and ensure seamless handoffs between SDRs and Account Executives.

Team Leadership and Development :

- Lead by example, demonstrating effective sales techniques, objection handling, and negotiation strategies.

- Provide coaching, mentorship, and professional development opportunities to team members to help them achieve their fullest potential.

Data-Driven Decision Making :

- Analyze sales data and market trends to make informed decisions about sales strategies, resource allocation, and market targeting.

- Regularly report on sales performance to the executive team, highlighting achievements, challenges, and recommended actions.

Requirements :

- Master's or Bachelor's degree in Business, Sales & Marketing, or a related field from a TIER 1 university.

- Proven track record of 5+ years of successful B2B SAAS sales, and managerial capacity.

- Demonstrated ability to consistently exceed sales targets in a competitive market.

- Experience in successfully expanding into new markets or regions, preferably the US market.

- Ability to understand market dynamics, adapt strategies, and effectively navigate challenges associated with market entry.

- Strong leadership skills, with experience in managing and motivating a diverse sales team.

- Exceptional communication, negotiation, and interpersonal skills.

- Proficiency in using CRM software and sales analytics tools to track and manage performance.

Benefits :

- Competitive compensation package, including performance-based bonuses.

- Opportunity to shape the growth trajectory of a dynamic SAAS company.

- Comprehensive health and wellness benefits.

- Ongoing professional development and advancement opportunities.

- Opportunity to work with some of the best talents from across the country.
Add a note
Something suspicious?
Report this job posting.