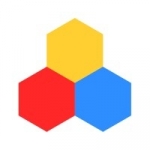 22/05
HR Team
Human Resources at Onlinesales.ai
Views:40 Applications:10 Rec. Actions:Recruiter Actions:2
OnlineSales.ai - Customer Success Professional (0-3 yrs)
About OnlineSales.ai

- At OnlineSales.ai, we are building the world's #1 platform experience for Co-Op and Collaborative Marketing. Our platform hosts a comprehensive suite of Apps converging Advertising, Marketing and Demand Planning needs of 1000s of Merchants and Sales Channel Partners for Retailers and Brands respectively.
- The world of co-op marketing, while being 100+ years old and a $150+ Billion industry as of 2019, is riddled with elementary, archaic and fragmented processes (sometimes non-existent). We believe this part of the industry is ready to get disrupted by embracing digitization and technology.

- Retail Media Monetization can yield upto 8% of revenue as ad monetization income, contributing directly to the bottom line of the retailers we work with. And we are in pursuit of democratizing Retail Media Technology.

Role Introduction

- The position serves as a key member of the Global Customer Success team. As a CSR, you will have the responsibility of engaging with channel partners and nurturing relationships via trust-building, promise delivery, increasing client satisfaction.
- You will act as a liaison, provide product/services information, provide appropriate solutions and follow up to ensure resolution.

- A CSR Should possess a strong drive for delivering client value & results and should be patient, empathetic, and passionately communicative.
- The CSR will undertake a broad range of tasks such as maintaining ongoing client relationships and networking, implementing success programs, onboarding and training clients and managing any gaps on the delivery front.
- The role will also assimilate and distribute industry insights to Client stakeholders. Successful candidates must be social, analytical, possess an aptitude for learning new technologies and be able to communicate clearly and effectively.

What will you do @ OnlineSales.ai?

- Own the customer satisfaction index of the platform.

- Own the channel partner communication (email, phone).

- Manage complex channel partners and handle escalations, be the pacifier.

- Train the channel partners to use the OS platform.

- Identify best practices of using the platform.

- Deliver happiness to the channel partners.

- Explore the ever evolving domain of hyperlocal marketing.

You will be a great fit, if you have :

Experience of 1-3 yrs

- High client empathy. Understand the channel partner's pain-points. Be a good listener.

- Excellent Communication Skills, and experience in handling channel sales partners

- Ability to provide step-by-step technical help

- Excellent learning skills, attention to details, and a bias to proactively resolving issues and results-driven.

- Excellent analytical skills.

- Comfortable and excited to work in a fast-paced, highly data oriented team

- You are a pragmatic and practical self-starter; an outcomes-oriented person who can juggle multiple work-streams, loves to problem-solve and can efficiently drive a collaborative process

- You thrive on challenge, and take pride in being an excellent teammate

Why OnlineSales.ai?

Startup-y. We believe Startup is a mindset. It's about being scrappy, being nimble, solving tough problems with constraint resources and more. It's about working hard and playing hard

Enterprise SaaS. Opportunity to work with a Enterprise Product SaaS firm with aspirations of growing 10x across the globe

AI led Retail Tech. We are working to digitize & democratize one of the most exciting and growing vertical - Retail Tech leveraging data, machine learning and automation (culmination of ad-tech, mar-tech and analytics for Retail vertical)

Meaningful work. This is not just a job. You can find a job anywhere. This is a place for the bold to get paid who make a real impact on business

No red tape. Say goodbye to pointless meetings or political hoops to jump through. We're scrappy, believe in autonomy and empower our teams to do whatever it takes to do the unthinkable

Problem Solving. We ignite the best in you. We exist not only to deliver meaningful innovation but to ignite and inspire the creative problem solver in you

Quirky & fun. Enjoy new skills and hobbies like being a quiz master, playing board games, trying your hands on percussion, playing Djembe and spreading love within the org!

Competitive Comp & Benefits. We know the power of compounding and are stubborn about building long-term relationships. Our compensation design is not only competitive but also prudent.
Add a note
Something suspicious?
Report this job posting.