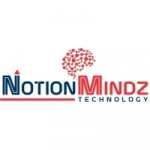 26/05
Jasmeetha Nergi
Senior Manager Talent Acquisition at Notionmindz Technology LLP
Views:18 Applications:13 Rec. Actions:Recruiter Actions:0
Notion Mindz - ERP Sales Role (8-11 yrs)
JD : ERP Sales Executive

Position: ERP Sales Executive

Location Riyadh, Saudi Arabia

Job Summary:

We are seeking a dynamic and results-driven ERP Sales Executive to join our team. The ERP Sales Executive will be responsible for generating new business opportunities, driving sales of our ERP software solutions, and building strong relationships with clients. The ideal candidate will have a strong sales background, a deep understanding of ERP software, and a proven track record of achieving sales targets.

Responsibilities :

- Generate leads and prospect for new clients through various channels, including cold calling, networking, referrals, and attending industry events.

- Conduct in-depth needs analysis and consultations with potential clients to understand their business requirements and pain points.

- Deliver compelling sales presentations and product demonstrations to showcase the features, functionalities, and benefits of our ERP software solutions.

- Develop and maintain a strong pipeline of qualified prospects, and effectively manage the sales process from initial contact to contract closure.

- Collaborate with the sales team, technical experts, and management to develop customized proposals that address the specific needs of clients.

- Negotiate pricing, contract terms, and agreements to maximize sales opportunities and secure profitable contracts.

- Build and maintain strong, long-term relationships with clients, serving as a trusted advisor and point of contact for ongoing support and customer satisfaction.

- Stay updated on industry trends, market dynamics, and competitor activities to identify new sales opportunities and maintain a competitive edge.

- Utilize CRM systems and tools to track and manage sales activities, maintain accurate customer records, and generate timely reports on sales performance.

- Collaborate with cross-functional teams, including product development, implementation, and customer support, to ensure successful implementation and customer satisfaction.

- Meet and exceed assigned sales targets and objectives, consistently striving for excellence in performance.

- Continuously enhance product knowledge and stay informed about the latest advancements in ERP software and industry best practices.

Requirements :

- 8+ years of proven experience in B2B sales, preferably in the ERP software industry. Also experience in Tally, Quickbooks, Netsuite etc would be a plus.

- Strong understanding of ERP software solutions, their functionalities, and their value in addressing business challenges.

- Excellent communication and interpersonal skills, with the ability to build rapport, influence decision-makers, and deliver compelling presentations.

- Proactive and self-motivated with a strong drive for results and the ability to work independently to achieve sales targets.

- Exceptional negotiation, closing, and deal-closing skills, with a track record of achieving and exceeding sales targets.

- Strong business acumen and ability to understand complex customer needs and translate them into effective sales solutions.

- Proficient in using CRM systems, sales tools, and MS Office applications.

- Bachelor's degree in Business, Marketing, or a related field is preferred.

- Willingness to travel as needed to meet with clients and attend industry events.

Join our team and be part of a dynamic organization that offers excellent opportunities for professional growth and success in the ERP software industry.
Add a note
Something suspicious?
Report this job posting.