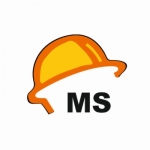 24/07
HR
Human resource at MS Agarwal Foundries Pvt. Ltd.
Views:74 Applications:12 Rec. Actions:Recruiter Actions:2
MS Agarwal Foundries - Tender Specialist (3-5 yrs)
Nature of Job (Type of employment) : Full Time
Location : Corporate Office
Reports to : GM - Exports
Role : Tender
Level/Designation : Tender Specialist
Skills & Experience :
Technical competencies for the role :
- Knowledge of the tendering process and related documentation
- Familiarity with contract management and compliance
- Excellent communication and interpersonal skills
- Proficiency in MS Office applications and online tender platforms
- Cost and pricing analysis
- Project management skills
- Understanding of legal and regulatory requirements related to tenders and contracts
- Knowledge of market research and analysis
Behavioral competencies for the role :
- Attention to detail and accuracy
- Ability to work well under pressure and meet tight deadlines
- Strong organizational and time management skills
- Team player with the ability to work collaboratively with cross-functional teams
- Analytical and problem-solving skills
- Proactive and results-driven approach to work
- Strong negotiation and persuasion skills
Experience :
- The ideal candidate should have at least 3-5 years of experience in tender management and contract administration. They should have experience in preparing and submitting tenders, coordinating bid reviews, and liaising with internal and external stakeholders.

Qualification:
- Bachelor's degree in Business Administration, Engineering, or related field Certification in tender management or contract administration would be an advantage
Key Responsibilities :
- Monitor the tender submission process for formatting, completeness, consistency, and compliance
- Assist in the management of data related to the tendering process
- Liaise with Buyers, Procurement/Market Analysts, and Transaction Procurement Specialists to provide contractual and compliance advice
- Ensure the completeness and accuracy of contracts, including monitoring all related liabilities and third-party contracts
- Stay abreast of and communicate any changes in contractual requirements
- Review information about demands and derivation of supply and proposal preparations
- Clarify bid conditions and manage tender preparation
- Coordinate tender reviews and deadlines and adjust them to the frameworks given by customers
- Upload/submit documents (General/Technical/Commercial) on the ONLINE platform
- Attend tender openings and pre-bid meetings when required
- Liaison with Govt. Department for Vendor Registration, Approvals, and Renewal
- Submit documents to get new registration as an approved vendor
- Prepare and submit different types of Bank Guarantees like Bid Security and Performance Bank Guarantees
- Prepare EMD and Bank Guarantee Statements
- Prepare the Tender Comparative Statement
- Prepare proposals (Technical & Commercial)
- Actively involved in coordinating site supervisors and project in charge
- Follow-up with the production department about material dispatch
Desired Outcome :
- Increased success rate in tender submissions
- Improved accuracy and completeness of contracts and related documentation
- Effective communication and coordination with internal and external stakeholders
- Compliance with legal and regulatory requirements
- Efficient management of tender processes and timelines
- Improved vendor registration and approval processes
- Improved cost and pricing analysis
- Effective coordination with site supervisors and project in charge
MSAF Values :

1. Customer Centricity
2. Result Orientation
3. Entrepreneurship
4. Empathy
5. Integrity
6. Humility
7. Sustainability
Add a note
Something suspicious?
Report this job posting.