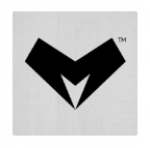 20/02
Rishav Dubey
Co - Founder at Moshi Moshi
Views:237 Applications:80 Rec. Actions:Recruiter Actions:28
Moshi Moshi - Brand Executive - Agency Channel (1-4 yrs)
Do you get excited about innovative brand and marketing campaigns more than the most talked about Netflix Series ?

If yes, this might excite you.

But wait, let's see if you can answer - yes - to all of the questions below :

1. Can you appreciate a good design and spot errors that could easily deceive a decent eye ?

2. Are you good at listening and understanding the emotions behind each narrative ?

3. Do you get excited when brands talk to you ?

4. Are you up-to-date with Wendy's Twitter activities ?

If you have answered - yes - to all the questions, then read ahead. If you are not sure of Wendy's activities on Twitter, we suggest you check their page and come back here if it excites you.

Nope. We are not looking for a brand manager for Wendy's. We are, however, looking for interns for our coveted brand consulting team. The role is a lot more exciting than managing Wendy's Twitter. You get to build brands like that!

Yep, this team is responsible for building and defining the brands from the ground up. Individually, as a Brand Intern, you will be responsible for the brand's story-telling, including the research that goes behind. We want you to be as excited about brand building, and problem-solving as WE ARE.

We are - Moshi Moshi- . We are a young, creative and spontaneous team, who are passionate about our brands as their brand managers; solving their complex problems, keeping them connected on social media constantly expanding their reach.

We are looking for brand interns who are excited about personifying brands, telling their stories, nurturing them, and empowering them to grow and connect with their target audience on various platforms - online and offline.

As a brand executive your responsibilities would be as follows :

- Understand the client's needs and requirements

- Seek feedback, and turn it into a meaningful and actionable direction.

- Lead the creative development process - solve problems, be the brand owner within the agency

- Co-ordination with the creative teams and organize/ manage multiple moving projects

- Research on various industries, cultures, Perspectives, customer-behavior studies, gather secondary data

- Provide a well-articulated point-of-view on creative work under evaluation.

- Conduct Customer Interviews

Skills needed :

- Have exceptional written and verbal communications skills with strong presentation abilities

- Good at articulating your ideas

- Demonstrable customer relationship management

- Spontaneous with creative Ideas

- Analytical and confident in briefing work to the internal partners

- Good presentation skills both in development and delivery

- Natural attention to detail

- Strong project management skills

Summary :

In short, we are looking for Brand Interns, who will be responsible for overseeing creative development, customer research, and day-to-day client contact & operations of the brands within the Brand Consultancy division at Moshi Moshi.
Add a note
Something suspicious?
Report this job posting.