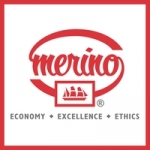 04/01
Merino HR
Recruiter at Merino Industries Ltd
Views:874 Applications:273 Rec. Actions:Recruiter Actions:259
Merino Group - Regional Sales Manager (10-15 yrs)
Regional Sales Manager - West ( Excluding Pune & ROM )

Please Note We Are Looking Candidates From Interior Designing, Paints, Allied Construction Companies
Applicant Should Have Managed Large SKU's Close To 3000+
Role Objective :
To develop & implement the sales strategy in line with the organizational strategy.
Monitor entire sales activity against goals in order to achieve the annual sales targets and ensure high market share.
Lead initiatives for expansion of the product & customer base, and fulfill customer demand in order to maximize sales revenue and maximize OTIF in accordance with business strategy.

Primary Responsibilities :

- Develop & drive the sales strategy (domestic) in alignment with the business strategy for the achievement of annual sales revenue.

- Ensure execution of the sales strategy (Central Region, with specific focus on geographies catered directly by MIL) for expansion & retention of the customer base, channel partner expansion, increasing market share and development of a strong brand proposition.

- Finalize, approve and monitor budget for undertaking Sales and Marketing activities in line with the overall business objectives.

- Formulate and monitor sales targets and forecasts, set quarterly/monthly targets for each product category (HPL - Normal Laminates, Speciality Laminates; LPL, Hanex if applicable etc.) and communicate the same to various sales teams.

- Ensure maximization of revenue realized form current clientele and from newly developed customers (for geographies served directly by MIL & Exports customers served).

- Conduct regular sales review meetings for identification of issues affecting target achievement, realization and discuss the sales trends and best practices.

- Ensure On-time in full delivery of all sales orders with effective consolidation and production planning.

- Ensure that daily/weekly/monthly production, maintenance & materials plan created, approved and published by PPC in time and communicated to the relevant teams and take necessary actions to maximize plant capacity available.

- Regularly monitor cash to cash cycle with the objective of reducing the payment receivables, that includes - customer credit control and approval, overdue receivables, net finished goods inventor and C form liability etc.

- Ensure that timely dispatch plan is published to ensure timely delivery of the finished goods to the customer.

- Liaise with business development team for identifying leads to add new dealers and open new channels in the market.

- Manage customer in liaise with QC & QA teams to address any defects and customer complaints with respect to product quality & ensure deployment of necessary changes suggested.

- Give timely feedback to R&D and production after analyzing market insights data to help in product enhancements and innovation.

- Ensure timely provision of demand forecast to production team for meeting customer requirements

- Formulate robust information management systems to acquire and capture analyze leads and maintain proper documentation to comply to all ISO formats

- Drive performance orientation through regular monitoring, review of performance parameters and providing feedback to team members

Add a note
Something suspicious?
Report this job posting.