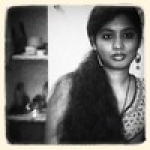 11/05
Shilpa
Senior HR at Matrimony.com
Views:697 Applications:224 Rec. Actions:Recruiter Actions:142
Matrimony.com - Head/Associate Vice President/Vice President - Retail Business (18-25 yrs)
About Us :
- Matrimony.com Ltd is the largest and the most trusted matrimony brand with employee strength of around 4500+ associates. The service offering of the brand are in matchmaking and marriage services through websites, mobile sites and mobile apps. Its flagship products are Bharat Matrimony, Community Matrimony, Assisted services and Elite Matrimony in the matchmaking business. The marriage services vertical comprises of Matrimony Mandaps and Matrimony Bazaar.

- We are the pioneer and leader in the online match-making business with over 4 million active members availing these services.

- Matrimony.com has a pan India presence with 7 regional offices and 145+ company owned retail outlets. Matrimony.com has recently been awarded the Superbrand award as well as the award for gender sensitivity for the Find Your Equal campaign. The goal is to build a billion-dollar revenue company and a long-lasting institution with a legacy for the generations to come.

Brief Description about the role :
- The person would be responsible to head the retail business division for Matrimony.com; formulate and implement the retail strategy, in order to attain market leadership, through growth in revenue market share and improvement in customer experience for all Bharat Matrimony and Community Matrimony retail outlets across India.

- Responsible to achieve customer satisfaction targets, initiate retail expansion strategies to improve reach, coverage and expand geographical footprint across all retail outlets and provide feedback on competitive moves to protect base and increase share of subscribers and revenue for Matrimony through offline channels.

Educational Qualifications :
- Bachelor's Degree in business or engineering and MBA in Marketing and/or Operations from a premier institute with minimum of 12 - 15 years of marketing and sales experience including 4-5 years in managing branded retail.

Skill sets :
- Create, develop, enhance, and execute a comprehensive sales strategy.

- Expert at coaching and leveraging key metrics, technology and integrated marketing strategies to increase productivity.

- The interpersonal and influencing skills to build cohesive working relationship.

- Outstanding communication skills, both written and verbal; ability to deliver concise, logical written documents and the presence to deliver the company's vision and product definitions to both large and small audiences.

- Strong Entrepreneurial Skills

- Strong networking skills to work with Cross functional teams and drive sales.

- High Degree of Customer Service Orientation

- Ability to create new revenue streams.

Core Competencies :
- P&L account owner : Proficient in accounting for profitability of branch

- Success in both increasing lead conversion rates and increasing the average contract value

- An experienced leader, who understands both the customer buying process and sales methodology to be accountable for business growth

- High degree of Process Orientation

- Should have made a significant business impact / transformation in the previous assignments.

- Should have the potential to manage a team of 100 to 150 strong sales & operations team

- Ability to identify, improve, measure, monitor and audit process metrics to deliver superior service quality significant independent judgment and rigorous analytical capability

- Ability to persuade others at all levels of an organization to influence decision-making.

Key Deliverable :
1.Strategic deliverables :

- Formulate overall retail strategy to drive profitability of PAN India retail outlets.

- Set and deliver sales targets for the retail channel, jointly with the Area Managers and State Heads.

- Develop channel expansion strategy by evaluating retail channel coverage and penetration.

- Develop channel engagement strategy with the zone retail leads

- Develop strategies to improve customer walk-ins, conversion, and customer satisfaction at retail outlets.

2.Operational Deliverables :

- Achieve circle revenue target for the different retail channels for our product

- Maintain high quality of operations in retail outlets operations as determined by quality audits

- Achieve channel expansion targets by appointing and monitoring distribution partners in new and existing areas.

- Resolve channel-specific issues in zone within specific timelines.

- Receive timely feedback and inputs from Cluster Retail Managers and State Heads.

3. Developmental Deliverables :

- Performance management of the direct reports and zonal retail resources.

- Identification of development areas and recommending the training programs / interventions.

- Best practice sharing - within the regions and other regions.

Share your updated resume
Add a note
Something suspicious?
Report this job posting.