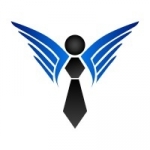 30/11
Kaushik Paghadal
Telecaller at TekPillar Services Pvt. Ltd
Views:75 Applications:28 Rec. Actions:Recruiter Actions:0
Manager - Sales - Sarees Business (8-15 yrs)
Job Title : Sales Manager for Sarees

Job Summary :

- The Sales Manager for Sarees is responsible for driving sales, managing a team of sales representatives, and ensuring the overall success of the saree department within a retail store, boutique, or online platform. This role involves developing and implementing sales strategies, managing inventory, and providing exceptional customer service.

Key Responsibilities :

- Sales Strategy Development : Develop and implement effective sales strategies to increase revenue and achieve sales targets for sarees.

- Team Management : Supervise, train, and motivate a team of sales representatives to meet and exceed sales goals.

-Inventory Management : Monitor saree inventory levels, ensure proper stock rotation, and manage restocking orders to maintain adequate product availability.

- Customer Service : Provide excellent customer service by assisting customers with saree selection, sizing, and any inquiries, ensuring a positive shopping experience.

- Merchandising : Oversee saree displays and visual merchandising to attract customers and drive sales.

- Market Research : Stay updated on current fashion trends, customer preferences, and competitor offerings to make informed decisions.

- Sales Reporting: Generate regular sales reports, analyze performance data, and make recommendations for improvement.

- Price Management : Set competitive pricing strategies for sarees to maximize profitability while remaining competitive in the market.

- Promotions and Marketing : Plan and execute promotional campaigns, discounts, and marketing initiatives to boost sales.

- Vendor Relations : Establish and maintain relationships with saree suppliers and negotiate favorable terms and conditions.

- Quality Control : Ensure that the sarees in stock meet quality standards and are free from defects.

Qualifications :

- Bachelor's degree in Business, Fashion Merchandising, or a related field (preferred).

- Proven experience in sales management, preferably in the fashion or apparel industry.

- Strong knowledge of sarees, fabrics, and fashion trends.

- Excellent communication and interpersonal skills.

- Leadership and team management abilities.

- Analytical and problem-solving skills.

- Proficiency in using sales and inventory management software.

Interested candidate share resume on 7600341324
Add a note
Something suspicious?
Report this job posting.