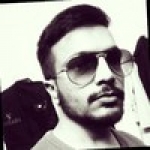 26/05
Neeraj Shukla
Senior Talent Acquisition at Mnrsolutions
Views:41 Applications:15 Rec. Actions:Recruiter Actions:0
Manager - Sales Operation (10-15 yrs)
Summary/Objective :

- The Sales Operations Manager is responsible for managing Sales Executives, with potential to manage the relationship of more than 200 customers.

- The Sales Operations Manager should be capable of handling a wide range of tasks pertaining to the organization's sales operations.

- Primarily, a Sales Operations Manager should ensure that sales processes and teams are operating optimally.

- Sales operations managers interact with all levels of the sales team. For new sales team members, they help with training, on-boarding, and mentoring.

- With sales leaders and managers, they help make data-driven decisions and recommendations for improving the sales funnel and process

Job Duties & Responsibilities :

1. Support the sales team using with process improvement, measurement, tracking and analytics relevant to their functional areas.

2. Partner with Sales and Marketing department to refine lead qualification process, analyze and report on campaign performance with reporting and dashboards.

3. Set up dashboards and reports, both in CRM and beyond, to track sales operations and cross-functional efficiencies, and identify areas for improvement.

4. Enhance sales productivity by enabling the team to work smarter by simplifying processes.

5. Recognizing, developing, and implementing process improvements within the Sales organization, as well as hand-off processes to cross functional teams.

6. Developing and maintaining daily, weekly, monthly and quarterly reports and Key Performance Indicators.

7. Build and help to standardize business reporting for strategic analysis and internal business review.

8. Creating and maintaining Sales Department policies, procedures, training manuals, and sales-related resource material.

9. Identify and make recommendations to eliminate sales process bottlenecks and inconsistencies.

10. Managing and maintaining sales process adherence with Sales Representatives

11. Create monthly content for executive presentations and board reporting.

12. Track and analyze key metrics including pipeline growth, win/loss rates, and topline attainment.

13. Own the end-to-end process of tracking the sales funnel and operational metrics and delivering regular insights to the business.

14. Define and deliver techniques to improve funnel performance for sales management.

15. Assist with hiring and on-boarding process.

16. Train and coach new sales talent.

Attributes & Character Traits

1. A Caring Leader Builder of Trust

2. Sensitive Interpersonal Understanding

3. Demonstrated Sales Skill Positive Attitude

4. Systems & Process Foundation

5. Success Patterns Personal Integrity

6. A Patient Teacher Coach/Role Model

7. Assertive Social Style Follow Through

8. Self-Disciplined Sense of Urgency

9. Team Player Independent Yet Supportive

10. High Level of Industry, Company and Product Knowledge

11. Public Speaking Ability Communicator

12. Professional Presence Creative

13. Above All: An Inspirational Cheerleader

Measures of Success :

1. Revenue : Increase year on year sales revenue by 40% in 2022 & 50% in 2023

2. Cost : Maintain or decrease cost of sales without impacting quality and results

3. Team Building : Achieve 90% A player sales executives

4. People Development : Ensure regular training for sales executives and managers.

Competencies :

1. Decision Making / Accountability

2. Strategic Skills

3. Problem Solving

4. Selecting A Players

5. Coaching

6. Goal Setting

7. Team Building (Redeploying B/C players)

Work Environment :

This job operates in a professional office environment. This role routinely uses standard office equipment such as computers, phones, photocopiers, printers, measuring tools, cutters, cameras, etc.

Physical Demands :

- The physical demands described here are representative of those that must be met by an employee to successfully perform the essential functions of this job.

- While performing the duties of this job, the employee is regularly required to talk or hear. The employee is frequently required to sit, stand; walk; use hands to finger, handle or feel; and reach with hands and arms.

Position Type and Expected Hours of Work :

This is a full-time, salaried position. Office hours are Monday through Friday, 5:00 P M. to 2:00 p.m. however, this position is responsible for communicating with our worldwide team and as such, frequently has to perform duties outside traditional office hours, including daily meetings.

Travel :

Might have to visit clients if need be.

Preferred Education and Experience

1. Masters in Business Management

2. Must have 10+ Yrs of experience in a Sales Position. Must also have proven and successful ability to lead a group of sales professionals.
Add a note
Something suspicious?
Report this job posting.