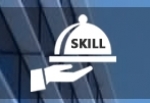 23/06
Preity Goyyal
Founder at Serving Skill
Views:99 Applications:88 Rec. Actions:Recruiter Actions:22
Manager - Sales/International Process - EduTech (1-10 yrs)
INTERNATIONAL SHIFTS


1: USA between 7 PM to 4 AM

2: Middle east/Australia/ Europe between 5:30 AM TO 2:30 PM

Roles and Responsibilities include but not limited to :

- Initiating phone conversations with parents who complete the demo classes for their kids

- Intensely following up with the prospects and closing the sales within the sales cycle

- Diligently communicating and priming the lead through channels like email, whatsapp, SMS, calls

- Achieving the weekly targets in a high pressure performance driven competitive environment

- Monitoring self-performance at all times while also contributing to the team performance,

- Keeping track of factors like conversion factor, Average revenue generated per lead, average revenue per sale, etc.

Additional Information :

Role details (please read)

- Work Location: Remote online work until offices reopen, candidate may be based anywhere in India

- Working days: 6 working days with 1 day-off which may be during week

- US Shift (subject to change): 7PM to 10AM / Rotational.

- Mandatory Language Fluency: English

- Laptop/Wi-fi: candidates to use their own laptops, wi-fi will be reimbursed

- Additional compensation: 15% of CTC to compensate for night shift work

Qualifications :

- Proven track record of exceeding targets as a Sales Manager, At least 1-year experience in Sales (Supporting documents required)

- Tele-Sales experience in B2B, B2C, BPO/ KPO, Education, etc.

- Graduation is not mandatory for candidates with 2+ years of experience

- Maximum age of the candidate can be 35 years

- Extensive Tele-calling Sales shall be required in the profile.

- Working knowledge of Salesforce, spreadsheets (Excel, Google Sheets ) and powerpoint

- Excellent communication, interpersonal, problem-solving, presentation, and organisational skills.

- Ability to balance persuasion with professionalism

- Strong business acumen and work ethics

- Ability to counsel a parent for the child's future

- Comfortable with changing shift timings so that we may serve our customers better

- Working knowledge of Salesforce, spreadsheets (Excel, Google Sheets ) and powerpoint

Skills/Abilities :

- Exceptional communicator and influencer who can deliver sales pitch like a charm.

- Result driven with experience of extremely target centric job.

- Confident and persevering risk-taker who thrives in a high-performance high-growth environment.

- Self-learners with high grasping ability so that you can learn about the product within 2 days.
Add a note
Something suspicious?
Report this job posting.