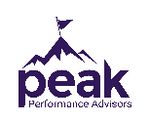 20/11
Vaishnavi Kulkarni
Talent Acquisition Manager at Peak Performance Advisors
Views:12 Applications:4 Rec. Actions:Recruiter Actions:4
Manager - Sales - Education (3-5 yrs)
Main Purpose :
- The Sales Manager for the BVP Team at Growth Vidyapeeth is responsible for driving revenue growth in the service industry through B2B sales. The primary purpose of this role is to identify and generate leads, close sales deals, maintain records, and collaborate with colleagues to achieve or exceed sales targets.

Responsibilities :

Prospecting and Lead Generation :

- Identify and research potential B2B clients.

- Generate leads through various channels, including cold calls, email outreach, networking, and industry events.

- Seek references to expand the client base.

- Maintain a robust pipeline of qualified prospects.

Sales :

- Develop and execute sales strategies to meet or exceed sales targets.

- Close sales deals and ensure all necessary documentation is completed accurately.

Reporting and Documentation :

- Maintain accurate records of sales activities, client interactions, and sales-related expenses.

- Prepare regular reports and forecasts to track progress and performance.

Team Collaboration :

- Work closely with colleagues in sales, marketing, and the entire business to ensure effective collaboration.

Competencies :

- Prior work experience in the service industry.

- Proven experience in B2B sales.

- Strong prospecting and lead generation skills.

- Excellent communication skills.

- Sales strategy development and execution.

- Attention to detail for accurate documentation.

- Team player with the ability to collaborate effectively.

Outcome of Position :

- The Sales Manager is expected to drive revenue growth and expand the client base within the service industry. The successful candidate will have a strong impact on the organization's financial performance by meeting or exceeding sales targets and maintaining high-quality client relationships.

Key Traits :

- Results-driven

- Proactive

- Strong work ethic

- Analytical

- Goal-oriented

- Organized

- Collaborative
Add a note
Something suspicious?
Report this job posting.