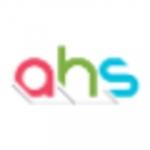 21/09
Girjesh
Head - Business Development at Aastha HR Solutions
Views:1456 Applications:569 Rec. Actions:Recruiter Actions:54
Manager - Public Relations (4-10 yrs)
Primary Responsibilities :

- Manage and oversee the day-to-day operations of the client

- Formulate and implement the monthly plans for all clients

- Direct and prepare the plans for all events and activities

- Manage relationships with the target media on a day-to-day basis

- Supervise all media interactions - press conferences, one-on-ones, etc

- Prepare pitch notes and make pitches to the media

- Monitor proactively media opportunities for placing clients

Other Responsibilities :

Client Servicing :

Responsible for :

- Assisting team leader in evolving key communication messages for campaign

- Assisting team leader in preparing the quarterly and annual plans

- Client satisfaction index as per the business plan of the Company - Planning and execution of all client activities in the monthly plans

- Concept notes prepared for activities proposed by the client

- Network planning to ensure error-free delivery of the agreed campaign/event

- Approving, and preparing (where necessary), communication being sent to client on all aspects related to campaign

- Coordinating with the client on all activities

- Vendor and supplier coordination as and when necessary

- Seeking prior approvals from the client on expenditures proposed for activities that are not part of the contractual obligations

Media Relations :

Responsible for :

- Ensuring effective implementation and outcome of the media plan

- Preparing media advisory for all client-media interactions

- Error-free writing of press communication

- Keeping track of the media activity relevant to client's competition

Knowledge Management :

Responsible for :

- Ensuring on-time and full compliance of all client servicing processes as defined in DocMan

- Ensuring that all key activities for clients are documented

- Conducting secondary research on a regular basis relevant to the client which can enrich the PR campaign

- Displaying clear understanding of the client's sector and economic developments

- Presenting at least one internal presentation once in six months on client industry

Business Management :

Responsible for:

- Assisting team leader in overall cost management of the client portfolio

- Assisting team leader in collections of dues from clients as per set time limits

- Client retention as per the business plan

- Assist the group in generating new business leads

Team Management :

Responsible for :

- Coaching the team members on all aspects of their work

- Providing continuous feedback on their work for improvement

- Ensuring compliance with organizational guidelines

- Resolving interpersonal conflicts within teams/locations

- Ensuring diligent execution of the performance management programme of the Company

- Promoting apolitical work environment

Desired Skill Sets :

- Work effectively with team members in-market and across the network; foster solid intercompany relations as relevant

- Entrepreneurial spirit and Commercial / acumen

- Excellent oral and written communication skills

- Demonstrated boardroom presence and ability to influence and persuade very senior client contacts.

Add a note
Something suspicious?
Report this job posting.