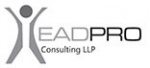 08/03
Pushpalatha
Recruitment Consultant at HeadPro Consulting LLP
Views:138 Applications:34 Rec. Actions:Recruiter Actions:11
Manager - Presales - IT Product Firm (6-10 yrs)
Presales Manager Product - Mumbai

Job Description of IT - Presales (IT Infrastructure Product & Services)

Key Competencies :

1. RFP/RFQ/RFI Knowledge, contribute to RFI and RFP Response.

2. Translate a strong understanding of the customer context into defining and building a strong, winning proposition that addresses the pain-points.

3. Put together winning solutions in response to RFPs, working closely with Sales and delivery owners for delivery imperatives and cost inputs and sales/account owners.

4. Create impactful presentations, backed by market intelligence, to support the sales / Account Owners on specific pursuits.

5. Demonstrate a strong ability to position Organization service offerings in the context of the customer's industry and the customers own performance.

6. Actively participate and contribute to account mining / cross-sell activities and follow them up by pitching relevant capabilities to help create new opportunities.

7. Create and maintain an effective knowledge management system to support all the phases of the opportunity lifecycle. Additionally, update the sales team on the new solution offerings.

8. Create collaterals and case studies based on offerings and work delivered by Organization, demonstrating the ability to address customers specific business needs.

9. Monitor customer support for technical solutions proposed throughout the sales process, and alerts the sales and account teams to potential risks of deal closure.

10. Strategic Engagements with the OEM/Partners.

Some Desired Skills and Experience :

1. Minimum 6-10 Years of presales and/or Solutioning experience in IT Industry.

2. Qualification,BE/BTech/MCA/BCA/BSc IT/Computer etc

3. Good understanding of IT Infra (Server / Storage / Networking)and IT Infrastructure services.

4. Solutions/Service Design dealing with all components of an IT Infrastructure, Transition & Transformation (Technology & Services)

5. Analyze IT Infrastructure product & Services requirements for customers and design appropriate cost-effective solutions.

6. Build solution documents, effort estimates & pricing.

7. Participate and team up with sales, delivery and Partner Managers to provide complete solutions to customers.

8. Experience of engaging with business and IT functions in customer organizations.

9. Responsible to build and propose transformational solutions to customers, identify triggers, Identify key IT Infrastructure issues which impact the business and make recommendations to customers.

10. Build and develop business case, provide relevant and sound business & technical advice to the customer and present the same to various stakeholders within the company.

11. Map competition and develop appropriate winning sales strategies, often in conjunction with Partners.

12. Assist the sales group with requests for quotes, information, bids, proposals, and statements of work.

13. Create, maintain and publish a set of written procedures and best practices for the delivery of pre and post sales services to customers.

14. Present technical briefings to executives.

15. Work with Business Managers/Account Managers and other individuals within the sales group to maximize revenue potential by equipping them with the relevant material (RFP/RFI/RFQ responses, Solutions, Pricing, etc.)

16. Support customer acquisition, conversion and retention targets.

17. Understanding of opportunity management lifecycle, IT development lifecycle and various methodologies

18. Interfacing with multiple internal teams to cover each facet of the solution beyond just the technical component.

19. Ability to work in dynamic situations, short timelines, and strict deadlines.

20. Strong written and oral communication skills.

21. A strong financial acumen would be preferred.

22. Vertical domain understanding from BFSI/Mfg/Telecom/Govt, PSU/Healthcare.

Good Knowledge of Infrastructure Solutions, Due-diligence and Assessment Exercises, IT Infrastructure Roadmap creation.

Add a note
Something suspicious?
Report this job posting.