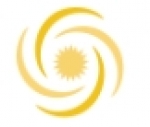 27/08
Anju
Consultant at Praaxis Recruiting Worldwide
Views:515 Applications:155 Rec. Actions:Recruiter Actions:35
Manager - Modern Trade & eCommerce - Channel Sales - Skincare Product (5-10 yrs)
The company is a start up in the Skincare space

We are looking to hire the below positions - Sales Reps: 36 positions [ Male / female ] dealer distributor channel sales. - Area Managers - 4 positions and Modern Trade & E - Comm manager-1 position

Please Note: Only Skin care & Cosmetic Experience needed. Also do mention for which post you are applying for.
Designation varies according to the experience.Only those who are currently working in Mumbai location can apply.
Manager - Modern Trade & ECommerce
Objective
We are looking for a Manager - Modern Trade & ECommerce who will responsible to strengthen sales for all the product offerings of the company. This role effectively develops and cross-functionally executes comprehensive sales through the Modern Trade & Ecommerce channels
Key Responsibilities:
- Develop Modern Trade & Ecommerce sales strategies to meet revenue and growth targets.
- To handle the Modern Trade & Ecommerce sales channels for the company to ensure revenue targets are achieved
- To drive operational excellence by developing models to improve process efficiency, reduce delivery costs
- To develop promotional campaigns and offers across the year to achieve the sales targets.
- Pioneer and create new opportunities, identifying white space and marketing opportunities to generate sales.
- Implement and utilize analytics to track sales trends and identify opportunities for growth
Qualification & Experience:
- Full time MBA
- 5 - 10 years of Modern Trade Sales experience and 2 - 3 years in the eCommerce domain
- Ability to communicate with all levels of an organization comfortably.
- Ability to manage multiple projects with varying priority at one time - to deliver results on time and within budget.
AREA MANAGER
We- re looking for an Area Manager who manages the assigned territory and contributes to our company's vision. As an Area Manager, you will report to the Business Head and will be responsible for:
- Achieving the topline and bottom line targets
- Managing Operational Efficiencies
- Developing result-oriented team in alignment with the organization's vision and value system
- Implementing and innovating best practices for high standard channel experience and engagement
- Collating, presenting and acting upon competitive landscape
- Ensuring regular feedback and MIS to the management.
- Present the Intelligence gathered to the Management on a periodic basis.
- Take decisions and manages the daily operations of the business including planning of resources.
- Conduct effective communication sessions with the respective teams in regard to sales targets and performance.
- Staff Training & mentoring
Desired Skills :
- A proven talent with proven experience in a dynamic, FMCG organization with demonstrated progressive upward career mobility.
- Proven experience in managing teams including ability to provide direction, understand resource capability and successfully drive results
- Result - oriented individual with the ability to analyse numbers
- Ability to quickly identify key issues and develop broad organizational solutions.
- Strong oral, written and formal presentation skills with demonstrated ability to communicate complex ideas in a simple way
- Experience in managing the e - commerce channel
Qualification & Experience :

- Master's degree
- 3-9 yrs of work experience in managing retail outlets of clinic nature.
- Strong interpersonal skills
- Strong team management skills
Sales Representative

Looking for a Sales Representatives for channel sales who will responsible to strengthen sales and deliver on the sales targets for the company.
Key Responsibilities:
- Developing the dealer - distribution channel and driving sales through this channel
- Setting up new channel partners and overseeing the on-boarding process
- Implementing channel marketing plans set out by the channel marketing team
- Monthly reporting on sales KPI's within channel partners
- Identifying and reaching out to new potential channel partners
- Working on cross selling opportunities within the organization
- Evaluate partner sales performance and recommend improvements
- Educate partners about product portfolio and the services offered
- Assist in partner marketing activities such as trade-shows, campaigns and other promotional activities
Qualification & Experience:

- 1 - 3 years channel sales experience
- Ability to communicate with all levels of an organization comfortably.
Anju
Consultant
Add a note
Something suspicious?
Report this job posting.