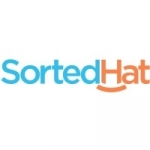 05/01
Divya Shah
Recruiting Consultant at SortedHat
Views:20 Applications:18 Rec. Actions:Recruiter Actions:9
Manager - Media & Communications - Medical/Healthcare (2-5 yrs)
L - Manager - Media and Communications

About Bombay Hemp Company :

Bombay Hemp Company, incorporated in 2013, is an Agro-based enterprise reimagining the future of Indian agriculture and sustainable living with hemp as our lens. Hemp's uses are kaleidoscopic. Pull its Fibre out and it'll give you Yarn; chop it into Softwood, it'll give you material to build Shelter; study it's Genetics, and you'll find Medicine. Our design fuses this very potential with the existing industries of Agriculture, Technology, and Medicine, to bring together Community, Impact, and Value.

Job Description :

1. Strategy :

- Establish and execute a robust front-end strategy to market BOHECO Life products through B2C & B2B platforms to maximize consumer reach and product purchase frequency.

- Prepares marketing & communication strategies, plans, objectives, planning and organizing promotional presentations for BOHECO Life.

2. Branding & Product Mix :

- Assist in collating and developing various virtual and physical brand collaterals to enhance brand presence.

- Recommend the nature and scope of present and future product lines by reviewing product specifications and requirements; appraising new product and packaging ideas and/or changes.

3. Content Curation & Creation :

- Create a strong content strategy and work with internal and/or external team to create the content to maximize for visibility.

- The type of content includes but is not limited to video content, photography, graphics, copy, social media, etc.

4. Partnerships & Events :

- Develop a collaborative ecosystem with synergistic brands, platforms, etc. to cross sell and upsell our offerings.

- Participate at events that can help maximize the brand's mileage further enhancing product sale.

5. Positioning :

- Establishes a narrative and executes a working model to position BOHECO Life's product offering in the market to maximize consumer reach and enhance frequency of purchase.

6. Communication & PR :

- Establish a communication & PR strategy and create, vet and publish original and authentic content across the BOHECO Life's communication assets and via our PR network. The communication spans across Paid, Owned and Earned Media.

7. Community Building :

- This is an essential aspect that would help us establish a group of brand loyalists. Develop and execute strategies that includes but is not limited to loyalty programs, brand activations, Events, etc.

8. Reporting :

- Play a critical role in preparing management reports on multiple metrics to the business head to enhance his/her decision making.

- Keeps management informed by submitting activity and results reports, such as daily call reports, weekly work plans, and monthly and annual territory analysis.

9. Online Reputation Management :

- Enhances organization reputation by accepting ownership for accomplishing new and different requests; exploring opportunities to add value to job accomplishments.

- Additionally, assist consumer + relevant stakeholders in case of any grievances on our online platforms.

Skills we are looking for :

- A Team Player with a pro-active and a "go-getter" attitude.

- Coming up with pragmatic solutions with respect to the task at hand.

- Demonstrable leadership skills.

- Domain expertise.

- Photography, Videography & Editing Understanding/Skills.

- Good knack of social media management.

- Command over MS Office applications (such as Excel, Word, and PowerPoint) and working knowledge of design software such as Corel, Photoshop, AI, etc.

- Excellent Verbal and Written English communication skills.

- An eye for detail is a must.

- Proactive at problem solving.

- Creative & Design Thinking.

Department :

-You will work in the Business Development & Marketing function. In this function, you will work along with the Chief Marketing Officer as your supervisor.

Education :

- UG: Any Graduate: Any Specialisation.

- PG: Master's degree Marketing & Communication.
Add a note
Something suspicious?
Report this job posting.