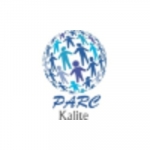 07/02
Shaily Shah
Recruiter at PARC Kalite Consultant
Views:271 Applications:88 Rec. Actions:Recruiter Actions:21
Manager - Marketing - Sugar (5-20 yrs)
Job Description:

- Evolve from the traditional ways of commodity trading to establish Marketing as an institution. Devise a go-to -market strategy. Identify the optimum growth strategy for the Sugar division.

- Market penetration by understanding application wise requirements, regional management & business promotion of newly formed business entity

- Establish a reference Key account customer base & Go -to- market strategy for Distributor market for Application support & new Product Development.

Area of Expertise

1. Strategic planning

2. Leadership development

3. Market research

4. Product development

5. Marketing campaigns

6. Strategic partnerships

7. Skilled in introducing and implementing new strategies that promote measurable growth in market share, sales & Profitability

If interested in the profile and to take this forward, kindly send us your updated CV With Your Recent Passport Size Photo or call on the below mentioned numbers.

Please revert with the below details :

Total Exp:
Current Company:
Current Location:
Current CTC:
Expected CTC:
Lead time to Join:

Reason for Change:

Shaily Shah | Recruitment Consultant |PARC Kalite Consultant
Tel : +91- 8104080883
Visit us at : www.parckalite.com

Add a note
Something suspicious?
Report this job posting.