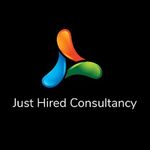 15/11
just hired consultancy
founder at just hired consultancy
Views:16 Applications:11 Rec. Actions:Recruiter Actions:1
Manager - International Business Development - Chemical (1-10 yrs)
International BD -

2 type of roles -

1 Jr - 1 to 5 years, Budget - 6 to 10 LPA ( Can be discussed)

1 Sr- 5 to 10 years -Budget- 10 LPA to 20 LPA ( Can be discussed)

Location- Andheri East, Mumbai

Industry experience- Chemical- Try sourcing candidates who have handled Chemical Sales like in Pharma/Chemical Industry/Adhesives/Glass etc

Please ask the following screening questions and revert on tracker (Excel sheet)apart from Current CTC- fixed+var, Notice period,Reason for moving from current job, Current LOcation(chk for relocation if necessary)

Screening Questions

What is your career aspiration? How interested are you in our orgs domain?

eg. Why Fintech?

What's the motivation behind leaving your current company?

What if the current company offered the same?

Do they have international BD experience ?

- Check what all countries or geography's they have served, and mention in story

What's the target and what's the incentive structure ?

- Please collect this in detail

Are they comfortable traveling ?

What product are they selling?

Collect product details and who do they sell to? Point of contact in those organisations ?

Are they comfortable with any shift timing?

Roles & Responsibilities :

About The Company :

Elchemy is essentially a tech-enabled chemicals distribution company solving supply chain challenges by taking a software-first approach. It was founded in the latter half of 2021 in the backdrop of global supply chain shocks induced due to the pandemic making the opportunity ripe for disruption. The founders of the company are alumni of IIT-B, IIT-D, and IIM-A, and have previously worked at places like Amazon, Samsung, P&G, and SRF. Within just 2 months of launch, the company secured $2M in pre-seed funding from marquee VCs and angel investors, including promoters of some of the publicly listed chemical companies.

Roles And Responsibilities :

Elchemy is revolutionising the $200Bn chemicals industry, we re determined to change how trade happens in this industry - the opportunity is huge and possibilities are endless. We re building a strong team of young, smart, and enthusiastic folks who have a bias for action. Those who keep passion and commitment at their core. We are defined by our flexible and reliable culture and are keen to build a workplace that is healthy for our team in all aspects, professionally, personally, mentally, financially, and sustainably. If you feel you are the right candidate, run your eyes through the roles and responsibilities below:

- Looking for new opportunities and markets in selling products or services on an international level

- Generate high-quality leads by employing various methods, including but not limited to, cold-calling, cold-emailing, attending physical and virtual conferences, posting on LinkedIn groups, etc.

- Promote and sell the company s products and services.

- Become a representative as well as an intermediary for the company in relations with customers who are abroad

- Conducting research on potential prospects

- Manage negotiations and written contracts

- Coordinate with distribution divisions

- Build and maintain relationships with customers

- Developing proposals and presentations for new business opportunities and partnerships

- Identify trends in the chemical industry to target the right set of stakeholders

- Managing both our existing sales pipeline and developing new business opportunities

Skills And Qualifications :

- Excellent verbal and oral communication and presentation skills

- 1-5 years of experience in International Sales

- Ambitious and passionate about Sales

- Ability to engage with C-level executives and decision drivers in large corporations

- Self-driven and motivated to achieve success

- Hardworking & hungry for growth

- Ability to work in a high-energy, fast-paced environment with teamwork

- Excellent proficiency with Microsoft Excel, PowerPoint is a plus

- Formal education in the chemical field will be a plus

- Entrepreneurial bent of mind, strong techno-commercial acumen, networking, ownership & commitment, and high EQ will all be highly preferred qualities

What You Get :

- Hands-on experience at a well-funded and fast-growing company

- Work side by side with founders and get as much responsibility as you can take. You are the limit!

- Huge scope for career growth in sales as the venture expands globally

- Come join us as a young leader and let's build a large global business together

- Excellent Incentive directly linked to customers acquired
Add a note
Something suspicious?
Report this job posting.