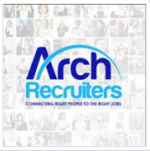 21/02
Arch Recruiters
Recruitment Executive at Arch Recruiters
Views:83 Applications:22 Rec. Actions:Recruiter Actions:2
Manager - Digital Marketing - eCommerce (2-7 yrs)
JOB DESCRIPTION :

Position : Digital Marketing Manager

Designation : Digital Marketing Manager

Job Location : Mohali

Notice Period : Immediate joiners required

Salary : Upto 45,000 per month

JOB Description :

With Branding at the core, we require people to self-starters, with high standards. We know that - great teams still have star players-, and we expect everyone to bring their own uniqueness to the party and contribute their value with their own flair. We do not tolerate the exclusion of team members and their ideas. We are here to make waves with our clients, and we can only do that as a collective.

Overview of the job :

- You will be responsible for a wide spectrum of work including making of plans, campaign evaluations, integrations & interacting with the client on key questions.

- Brand awareness, Lead Generation, Team Handling and strategizing campaign will be the leading task.

- You will get to explore yourself by pushing yourself to the next level, as the team already operates over and above the industry benchmarks.

- Completely managing the plans from planning till implementation. Full accountability is yours - the canvas is open for you if you have the hunger.

- Experience the attention that no one else gets in the industry & learn from the best in the business if you are willing to go over and above regular work.


Roles and Responsibilities :

- Helped the sales channel of e-commerce in increasing their sales through strategic social media outreach.

- Proficient in Google Adsense, Certified Google Adwords, Facebook ADS, SEO, SMM, PPC, Lead Generation.

- Proficient in Organic and Paid Campaign Launch.

- Identifying the assets to support digital campaigns such as infographics, email, etc.

- Driving discussions with presales, account management and business development teams on opportunities with clients to enable new business acquisition.

- Managing and controlling costs to ensure that the project is carried on within the approved budget.

- Providing insights to the clients over daily, weekly and monthly touch points.

- Coordinating meetings with the project manager, functional management, to discuss project impediments or issues in completing tasks.

- Providing training and support to new trainees through continuous observation, mentoring, guidance, and feedback.

- Creating and delivering project plans to achieve results for clients by working closely with the leadership and implementing accuracy and productivity-focused initiatives.

- Ability to analyze, interpret and simplify information and clearly communicate information to target audiences.

- An effective communicator with strong analytical, creative and interpersonal skills.

Attributes :

- Passionate, brings a genuine thrill and excitement to the role.

- Agile, is able to be nimble in thought and action and overcome obstacles to achieve great things.

- Collaborative, works well with others, and can align behind a shared purpose.

- Entrepreneurial, is open to new ideas, and will challenge old ones.

- Diverse, is proud of the difference they can bring.

Qualification :

- BCA, MBA,BBA.

- Specialization in Digital Marketing.

- B Sc., M Sc., BCA, MCA, B Tech.

Note : Please note that we do not charge any fee from candidates.

Contact : 9041511444/9888923477

Add a note
Something suspicious?
Report this job posting.